All of Us PA Grand Opening in Heart of Oakland
August 28th, 2019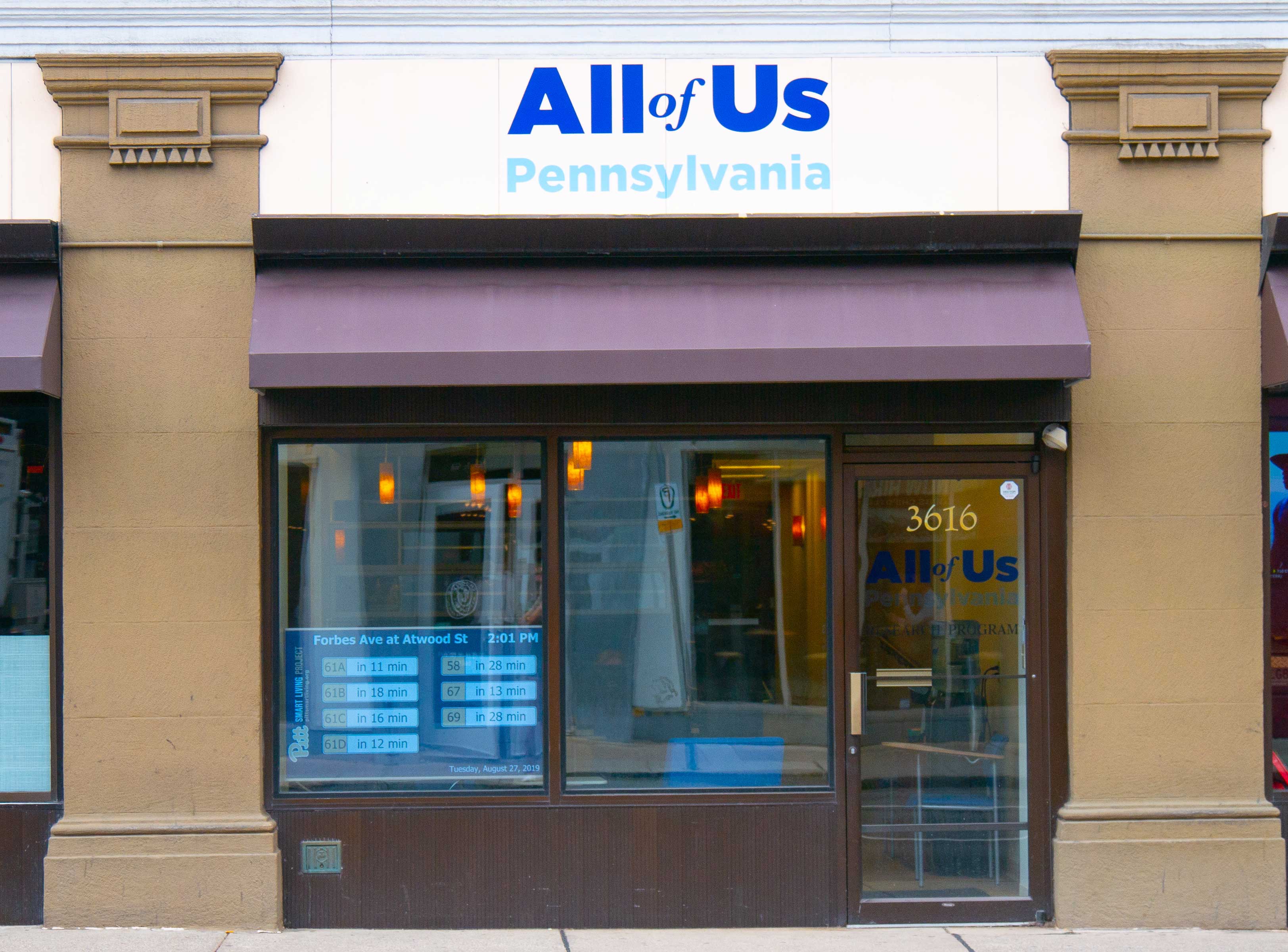 We are excited to announce the grand opening of our newest All of Us Pennsylvania enrollment center right in the heart of Oakland. We hope that this new center, located at 3616 Forbes Ave., will make it easier for more Pennsylvanians, just like you, to help us reach our goal.
What is that goal? Our mission is simple: We want to speed up health research and medical breakthroughs. The more we know about what makes people unique, the more customized health care can become. That's why we're asking one million people to join us. We welcome participants both healthy and sick, of all backgrounds and walks of life, from all regions across the country.
We invite you to join us at the grand opening of our new Forbes Avenue center during the week of September 9-13. Come meet our staff, learn about our program, and meet others who are committed to providing a healthier future for all of us. We will have staff available throughout the event to help you enroll in All of Us that day.
Already interested? Visit the All of Us Pennsylvania Research Program study page on Pitt+Me to learn more or sign up today.