We're sorry. This study is closed and no longer recruiting participants.
STUDY BASICS
Are you between 65-80 and looking to become more active? Are you able to walk with no pain or assistive device (ex., cane, walker, scooter)? If so, you may be able to participate in a research study designed to help find out if a 12-month moderate exercise program can improve cognitive function and brain health in older adults. Compensation provided.
STUDY PURPOSE
As a person ages, normal changes in the brain can affect mental function. Common age-related problems include an inability to remember things, difficulty finding words, problems with multi-tasking, and trouble paying attention. Some research has shown that physical activity may help to maintain and improve brain health in older adults. The purpose of this study is to find out if a moderate intensity exercise program can improve brain health and cognitive function (the ability to maintain attention and remember things) in older adults. Researchers hope their findings will lead to specific recommendations about how much and what type of exercise seniors need to maintain their brain health.
COULD THIS STUDY BE RIGHT FOR

YOU

?
Ages 65-80
Looking to become more active
Able to walk with no pain or assistive device (no cane or walkers)
WHAT PARTICIPANTS CAN EXPECT
During an initial assessment, you will have a PET scan of the brain, and will be asked to complete assessments to learn about your level of physical fitness, cognitive function (the ability to maintain attention and remember things), and body composition. If you qualify for the study and choose to continue, you will be randomly assigned (like the flip of a coin) to participate in one of three exercise programs. Two of the programs involve aerobic exercise, and one is a stretch and tone program. All of the exercise programs require 3 weekly sessions with a member of the study team and you may also be asked to exercise at home. During follow-up visits, all participants will have their blood drawn, and will also have DXA scans to measure body composition, pulse wave velocity tests to assess blood vessels, and MRI (which does not involve radiation) scans to look at brain health.
IRB: STUDY19110244
- Investigating Gains in Neurocognition in an Intervention Trial of Exercise
MEET THE RESEARCHER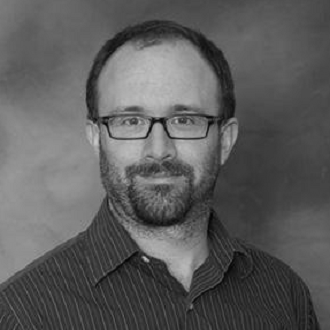 Kirk Erickson
Kirk Erickson, PhD, is a professor at the University of Pittsburgh. Dr. Erickson is the principle investigator at the Brain Aging and Cognitive Health (BACH) Lab, where he and his team study how the mind and brain change with age. By using a variety of measurement techniques, Dr. Erickson hopes to find ways to promote healthy mental aging. In his free time, Dr. Erickson enjoys traveling, spending time with family, salsa dancing, playing squash and reading.