We're sorry. This study is closed and no longer recruiting participants.
STUDY BASICS
Were you diagnosed with breast cancer in the past 12 months? Are you overweight or obese (BMI greater than or equal to 27)? If so, you may be able to participate in a research study to find out if losing weight helps reduce the risk of cancer recurrence.
STUDY PURPOSE
Women who are overweight or obese when breast cancer is diagnosed are at a higher risk of having their breast cancer come back. In addition to standard breast cancer treatments, doctors may recommend that overweight women lose weight, eat a healthy diet, and exercise regularly, but these approaches are not a routine part of breast cancer treatment at this time. The purpose of this study is to help researchers find out if losing weight can reduce or eliminate the higher risk of breast cancer recurrence in women who are overweight or obese when diagnosed.
COULD THIS STUDY BE RIGHT FOR

YOU

?
Women ages 18 and up
Diagnosed with breast cancer in the past 12 months
Overweight or obese, with a body mass index (BMI) greater than or equal to 27. (BMI calculator: https://www.nhlbi.nih.gov/health/educational/lose_wt/BMI/bmicalc.htm)
WHAT PARTICIPANTS CAN EXPECT
Most of the exams, tests, and procedures you will have are part of the usual approach for your cancer. Study participants may also have additional questionnaires, blood draws, and physical measurements, and may be asked to wear an activity sensor. Participants will be randomly assigned (like the flip of a coin) to one of two study groups. Participants in the health education group (group 1) will receive mailings about cancer and health, a subscription to a health magazine, and will take part in webinars or teleconferences. Participants in the health education + weight loss program will receive the same materials as group 1, and will also work with a health coach, wear an activity sensor to track daily food and exercise, and have phone calls with the research team. Participation in both study groups lasts for 2 years. After you finish the health education/weight loss programs, your doctor will continue to watch you for side effects and follow your condition for 8 years as part of your normal breast cancer follow up.
IRB: A011401
- Randomized Phase III Trial Evaluating the Role of Weight Loss in Adjuvant Treatment of Overweight and Obese Women with Early Breast Cancer (16-166)
MEET THE RESEARCHER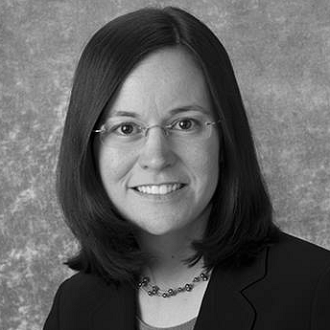 Priscilla McAuliffe
Priscilla McAuliffe, MD, PhD, is a surgical oncologist at UPMC CancerCenter and an assistant professor of surgery at the University of Pittsburgh School of Medicine. After earning her bachelors of science and medical degree with honors in research from Cornell University, Dr. McAuliffe completed a general surgery residency at the University of Florida in Gainesville, Fla., where she also received a PhD in molecular genetics. She underwent fellowship training in surgical oncology at the University of Texas MD Anderson Cancer Center in Houston. Dr. McAuliffe's research interests include pre-invasive breast conditions, chemoresistance, and targeted therapeutic strategies for breast cancer.