STUDY BASICS
Do you need emergency contraception for an unprotected sex act that occurred in the past 72 hours? Are you a woman aged 18-40 who weighs 176 pounds or more? If so, you may be able to participate in a research study to learn more about the effectiveness of three different doses of emergency contraception. Participants will be compensated.
STUDY PURPOSE
Emergency contraception, sometimes called the "morning-after" pill, is birth control that can prevent pregnancy after unprotected sex. Emergency contraceptive pills work by delaying or preventing ovulation. There are currently two types of emergency contraceptive pills available in the United States; levonorgestrel (LNG) pills and ulipristal acetate (UPA) pills. Both types of pills are effective in most cases, but recent research has shown that pills containing LNG do not work as well in women who weigh 176 pounds or more. For these women, doubling the dose of LNG may be necessary. The purpose of this study is to evaluate the effectiveness of three different doses of emergency contraception in women who weigh 176 pounds or more. Researchers hope their findings will lead to better ways to prevent unwanted pregnancies in the future.
COULD THIS STUDY BE RIGHT FOR

YOU

?
Ages 18-40
Had unprotected sex (without birth control) in the past 72 hours
Weigh 176 pounds or more
Have regular menstrual cycles every 21-35 days
Willing to refrain from having unprotected vaginal intercourse until the end of the study
WHAT PARTICIPANTS CAN EXPECT
Participation involves an initial screening visit that involves medical history, physical measurements and assessments, and a pregnancy test. If eligible after screening, you may have your enrollment visit on the same day. During the enrollment visit, participants will have a blood draw and be randomly assigned (like drawing straws) to receive one of three emergency contraceptive pill options: ulipristal acetate, a single dose of levonorgestrel, or two doses of levonorgestrel. Participants will also be provided with pregnancy tests, condoms, and diary cards to take and use at home. All additional study contacts may be done by phone or in-person.
IRB:
Pro00025041 - A multi-center, randomized study of the efficacy of ulipristal acetate (UPA) 30 mg, levonorgestrel (LNG) 1.5 mg, and LNG 3.0 mg for emergency contraception (EC) in women with weight ≥ 80 kg
MEET THE RESEARCHER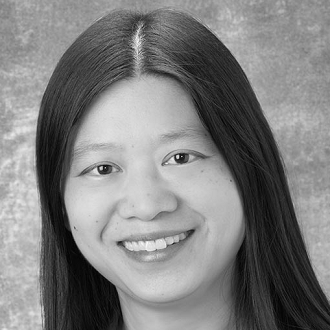 Beatrice Chen
Beatrice A. Chen, MD, MPH, is an Associate Professor in the Department of Obstetrics, Gynecology, and Reproductive Sciences at the University of Pittsburgh. Dr. Chen is a graduate of the University of Michigan Medical School and the University of Pittsburgh Graduate School of Public Health. As a member of the Center for Family Planning Research, Dr. Chen's research interests include clinical research trials related to the development of new contraceptive methods, HIV prevention methods, and other techniques.