STUDY BASICS
Have you been diagnosed with relapsed (comes back) or refractory (did not get better) multiple myeloma? If so, you may be eligible to participate in a study to help researchers test whether an investigational (experimental) drug called venetoclax combined with dexamethasone works better than the combination of pomalidomide and dexamethasone to treat multiple myeloma. Compensation provided.
IRB:
20181482 - A Phase 3, Multicenter, Randomized, Open Label Study of Venetoclax and Dexamethasone Compared with Pomalidomide and Dexamethasone in Subjects with t(11;14)-Positive Relapsed or Refractory Multiple Myeloma


LOCATION:
UPMC Cancer Center
COMPENSATION:


$56.00 per completed visit

I'M INTERESTED
MEET THE RESEARCHER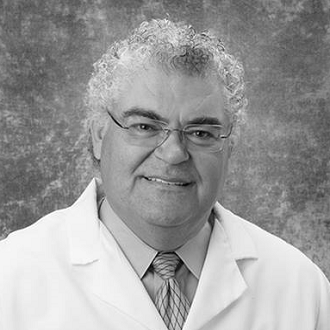 Anastasios Raptis
Anastasios Raptis, MD, PhD, is a Clinical Assistant Professor of Medicine at the University of Pittsburgh School of Medicine. A graduate of the University of Ioannina in Greece, Dr. Raptis' research interests include hematological malignancies, leukemia, myelodysplastic syndrome, Hodgkin's and non-Hodgkin's lymphoma, and multiple myeloma.