STUDY BASICS
Are you an HIV-positive, Black/African American adult who identifies as a woman? Are you the current or past primary caregiver of a child under the age of 18? You may be able to participate in a research study to help better understand how Black mothers experience HIV medical care services in Allegheny County, PA. Participation involves one interview via videoconference. Compensation is provided.
STUDY PURPOSE
Advances in medical care have improved outcomes for many people living with HIV but accessing care and managing the disease can be difficult. The purpose of this research study is to learn more about how Black mothers experience HIV-related medical care. Researchers hope their findings lead to a better understanding of the factors that affect how people access and use HIV care in Allegheny County.
COULD THIS STUDY BE RIGHT FOR

YOUR CHILD

?
Current or past primary caregiver of at least one child under the age of 18
Identify as a woman
Identify as Black/African American
Diagnosed with HIV (human immunodeficiency virus)
Live in Allegheny County (Pennsylvania)
WHAT PARTICIPANTS CAN EXPECT
Participation involves one 1.5-hour visit over Zoom video conferencing. Participants will be asked to complete a questionnaire and an interview about their experiences living with HIV and being a parent, their approach to HIV self-management, and their social support and social networks.
IRB:
STUDY19090308B - Black Maternal Caregivers' Engagement in HIV Care while Parenting Dependent Children.
MEET THE RESEARCHER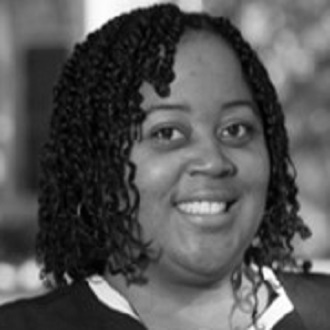 Laurenia Mangum
Laurenia Mangum, MSW, is a third-year doctoral candidate in the School of Social Work at the University of Pittsburgh. Ms. Mangum's research interests include sexual health inequities among Black women, biomedical/behavioral HIV prevention interventions, maternal well-being, and social networks.