STUDY BASICS
Researchers at the University of Pittsburgh are seeking adults with and without a diagnosis of multiple sclerosis or other neuroinflammatory disease for a survey study to help understand your feelings about the COVID-19 vaccine. Participants in this research study may or may not have already received the COVID-19 vaccine. Participation involves completing multiple surveys over one year
STUDY PURPOSE
People who have multiple sclerosis (MS) or other neuroinflammatory diseases may have different experiences and concerns related to COVID-19 vaccines compared to people without these types of conditions. The purpose of this survey study is to better understand how people with and without MS (or a related disorder such as neuromyelitis optica spectrum disorder or MOG-antibody mediated disease) feel about the COVID-19 vaccine. Researchers hope their findings lead to a better understanding of how the COVID-19 vaccine impacts people with underlying neuroinflammatory diseases.
COULD THIS STUDY BE RIGHT FOR

YOU

?
Ages 18 and up
Participants may or may not have a diagnosis of multiple sclerosis or another neuroinflammatory disease (ex., neuromyelitis optica spectrum disorder, MOG-antibody mediated disease)
Participants may or may not have already received the COVID-19 vaccine/may or may not plan to receive the COVID-19 vaccine
WHAT PARTICIPANTS CAN EXPECT
Participation takes place entirely online. A survey will be sent to you once every 3 months over the course of the next year. The questions you are asked with each survey will depend on your vaccination status.
IRB:
STUDY21010228 - The COVID-19 Vaccine and Multiple Sclerosis Survey Study
MEET THE RESEARCHER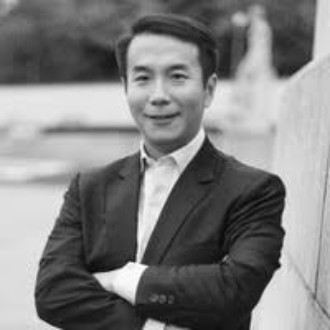 Zongqi Xia
Zongqi Xia, MD, PhD, is a neurologist and scientist, a Principal Investigator, and an Assistant Professor of Neurology, Biomedical Informatics and Bioengineering at the University of Pittsburgh. Dr. Xia's research focuses on bringing precision medicine to people with multiple sclerosis and related disorders of neuroinflammation and neurodegeneration.