This study is not currently recruiting. Please check back at a later time.
STUDY BASICS
Are you an 18-44 year old woman who is diagnosed with rheumatoid arthritis, myositis, lupus, or scleroderma? You may be able to participate in a research study to test an interactive, web-based decision aid (MyVoice) designed to help people learn more about how their autoimmune disease and medications affect family planning (fertility, pregnancy, and birth control).
STUDY PURPOSE
The purpose of this research study is to explore whether an Internet-based tool called MyVoice or a pamphlet from the American College of Rheumatology helps women with autoimmune diseases to get the information and support they need to make informed decisions about if and when to have a child.
COULD THIS STUDY BE RIGHT FOR

YOU

?
Ages 18-44
Diagnosed with lupus, myositis, rheumatoid arthritis, or systemic sclerosis/scleroderma,
Have not undergone sterilization (must not have had a hysterectomy or had their tubes "tied")
WHAT PARTICIPANTS CAN EXPECT
This study involves reviewing the MyVoice webtool or a pamphlet and completing two surveys, and one phone interview. Some participants may be asked to complete an additional survey and phone interview.
IRB: STUDY20060240
- A Pilot Study to Assess Feasibility and Acceptability of MyVoice, a Family Planning Decision Aid for Women with Rheumatic Diseases
MEET THE RESEARCHER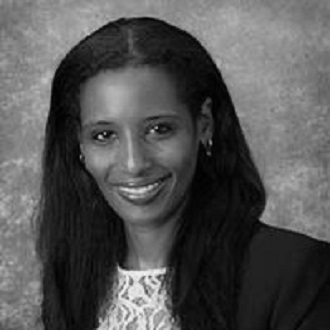 Mehret Birru-Talabi
Mehret Birru-Talabi, MD, PhD, is Assistant Professor in the Division of Rheumatology and Clinical Immunology at the University of Pittsburgh. Dr. Birru-Talabi's research focuses on improving women's health and reproductive health care for patients with rheumatic diseases.