STUDY BASICS
Are you scheduled to have a surgical procedure for a benign gynecological condition such as fibroids, endometriosis, adenomyosis, or ovarian cysts? If so, you may be able to participate in a research study to help understand patients' perceptions about the role of medical students in their healthcare. This study includes two phone or online interviews lasting about 1.5 hours total.
STUDY PURPOSE
During a gynecological surgical procedure, healthcare team members such as doctors, nurses, trainees, and medical students may perform pelvic examinations on patients who are under anesthesia. The purpose of this study is to learn more about how patients perceive the consent process and how patients understand the role medical students play in their healthcare. Researchers hope their findings lead to better communication between patients and healthcare providers in the future.
COULD THIS STUDY BE RIGHT FOR

YOU

?
Ages 18 and up
Scheduled to have a gynecologic surgical procedure for a benign condition such as fibroids, endometriosis, adenomyosis, ovarian cysts, etc.
Have biologically female sexual organs and genitalia
WHAT PARTICIPANTS CAN EXPECT
Study participation includes two interviews that will take place by phone or online. The first 30-60 minute interview will occur before surgery; the second 15-30 minute interview will be scheduled 1-2 weeks after surgery.
IRB: STUDY19110229
- Patient Perceptions of Consent to Pelvic Exams Under Anesthesia
MEET THE RESEARCHER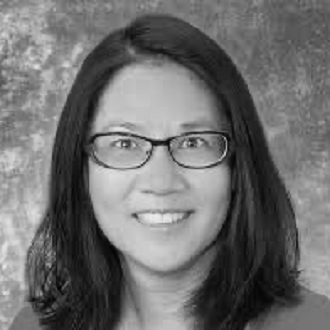 Judy Chang
Judy Chang, MD, MPH, is Associate Professor Department of Obstetrics, Gynecology & Reproductive Sciences, and Internal Medicine, and Assistant Dean of Medical Student Research. Dr. Chang's research focuses on patient-provider communication in obstetric care and the relationship between sociocultural influences and healthcare.