STUDY BASICS
Have you been diagnosed with bipolar disorder but are not currently experiencing symptoms? Are you 18-30 years old? If so, you may be eligible to participate in a research study to help learn more about brain structure and function in people with bipolar disorder. Participants must be right-handed and fluent in English. Compensation provided.
STUDY PURPOSE
Bipolar disorder, also known as manic-depressive disorder, is an illness that causes extreme mood changes from manic episodes of very high energy to extreme lows of depression. Although certain risk factors can make it more likely that a person will develop bipolar disorder, researchers do not fully understand why some people develop the condition and others do not. The purpose of this study is to help researchers learn more about the structure and function of the brain in young people with bipolar disorder. Researchers hope their findings will lead to better ways to identify and treat bipolar disorder in the future.
COULD THIS STUDY BE RIGHT FOR

YOU

?
Ages 18-30
Diagnosed with bipolar disorder but have been in remission for at least the past 2 months
Right-handed
Fluent in English
No major medical problems, such as diabetes
Not claustrophobic
No permanent metal (like surgical pins) in your body
Do not have any alcohol/substance use disorder and/or illicit substance use in the past 3 months
Not pregnant
WHAT PARTICIPANTS CAN EXPECT
This study involves an initial screening visit that will last about 3 hours. During the screening visit, participants will have a structured interview about their lifetime psychiatric history, family psychiatric history, and other medical history; an assessment of current symptoms, mood, behaviors, and life; reading, memory, and vision tests; and physical measurements. At the second visit, eligible participants will undergo urine and saliva collection and will have an fMRI scan while performing computer tasks. FMRI scans are not invasive and do not use radiation. Other study procedures include having blood draws and completing questionnaires.
IRB:
STUDY18110024A - Reward, impulsive sensation seeking and emotional dysregulation: neural mechanisms underlying risk for bipolar disorder in young adults
MEET THE RESEARCHER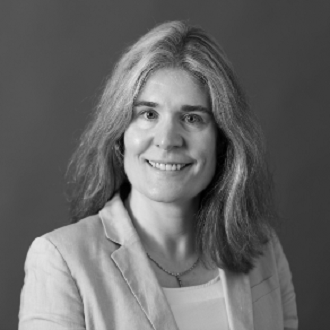 Mary Phillips
Mary L. Phillips, MD, is Professor in Psychiatry and Translational Science and Director of the Mood and Brain Laboratory at the University of Pittsburgh. A graduate of the University of Cambridge, Dr. Phillips' research focuses on the identification of neural correlates that underlie symptoms of specific abnormalities in emotion processing in people with mood disorders.