We're sorry. This study is closed and no longer recruiting participants.
STUDY BASICS
Are you the parent of an infant who is between 0-6 months old? Do you also have at least one older child who has been diagnosed with autism spectrum disorder? If so, you may be able to participate in a research study to help learn more about the development of walking, exploration, communication, and language. Compensation provided.
STUDY PURPOSE
Learning to walk gives babies new opportunities to explore their environment and interact with others. Researchers believe that delays in walking in young children may be related to future difficulties with language and communication. The purpose of this study is to help researchers learn more about the development of walking, exploration, communication, and language skills in infants who do and do not have older siblings diagnosed with autism. Researchers hope their findings will lead to better ways to identify young children who may be at risk for autism or other disorders that involve language and communication delays.
COULD THIS STUDY BE RIGHT FOR

YOUR CHILD

?
Parent of an infant ages 0-6 months who was delivered full-term with no pregnancy or delivery complications
Infant has an older sibling diagnosed with autism spectrum disorder
Sibling(s) of infant have no history of developmental delays or referrals for intervention services
Infant free from visual or hearing impairments
Infant has no known genetic syndromes or major birth defects
Infant lives in an English-speaking household
WHAT PARTICIPANTS CAN EXPECT
Participation involves an initial phone call to determine eligibility. Eligible participants will have approximately 17 visits to the participant's home lasting about 1 hour each. The first visit will take place when your infant is 6 months old. After that, visits will take place monthly beginning when your baby is 8 months old and ending at 20 months. There will also be two follow-up visits at 24 and 36 months. At the 36 month visit, your infant will have a diagnostic evaluation conducted by a trained clinician. During the visits, the research team will videotape your child as he or she plays with you, as your child plays with a member of the research team, and while your child is engaging in everyday activities. The research team will also observe how your baby crawls and walks on a pressure-sensitive mat.
IRB: STUDY19100235C
- Walking, exploration, and language in high and low risk infants
MEET THE RESEARCHER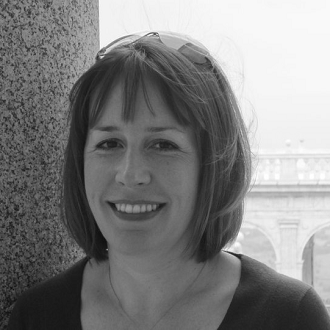 Jana Iverson
Jana Iverson, PhD, is professor of psychology at the University of Pittsburgh, as well as the Director of the Infant Communication Lab. A graduate of The University of Chicago, Dr. Iverson is an internationally renowned researcher specializing in the development of communication and language. Her current research focus is on understanding how early vocal and motor development impact gesturing and language in infants and toddlers.