STUDY BASICS
Are you a former moderate-to-heavy cigarette smoker who has not smoked at all in at least the past year? Are you 55-74 years old? If so, you may be able to participate in a research study to help find out if a dietary supplement called Avmacol® can reduce the risk of developing lung cancer in adults who are former smokers. Compensation is provided.
STUDY PURPOSE
About 90% of lung cancers are caused by cigarette smoking. Quitting smoking can reduce the chance of developing lung cancer, but the risk to former smokers remains high. Although there is currently no way to prevent lung cancers from developing in former smokers, research has shown that a substance called sulforaphane—a chemical found in broccoli and other vegetables—may help to reverse lung damage associated with lung cancer. The purpose of this study is to find out if a sulforaphane-producing dietary supplement called Avmacol® can reduce the risk of developing lung cancer in former cigarette smokers. Avmacol® is made up of broccoli seed extract, broccoli sprout extract, and vitamin C. Researchers hope their findings will lead to better ways to prevent lung cancer in the future.
COULD THIS STUDY BE RIGHT FOR

YOU

?
Ages 55-74
Former smoker with moderate-to-heavy smoking history
Have not smoked at all for at least the past year
Quit smoking within the past 10 years
No history of severe lung or heart disease
Willing and able to have a bronchoscopy (examination of the airways) at the beginning and end of the study
WHAT PARTICIPANTS CAN EXPECT
Participation involves two initial visits to find out if you are eligible for the study. The first visit includes a physical exam, breathing test, pulmonary function test, blood test, and a questionnaire. The second visit includes a bronchoscopy procedure to examine the airways and collect surface cells and lung tissue. Mild sedation is used during this procedure. If eligible after the two initial visits, you will be randomly assigned (like the flip of a coin) to receive either Avmacol® tablets or placebo. The placebo looks and tastes like Avmacol® but contains no sulforaphane. Over the course of one year, participants will return every three months for refills, check-ups, breathing tests, and a repeat bronchoscopy. Samples of your blood, urine, and nasal cells will also be collected.
IRB:
STUDY19040278 - RANDOMIZED CLINICAL TRIAL OF LUNG CANCER CHEMOPREVENTION WITH SULFORAPHANE IN FORMER SMOKERS
MEET THE RESEARCHER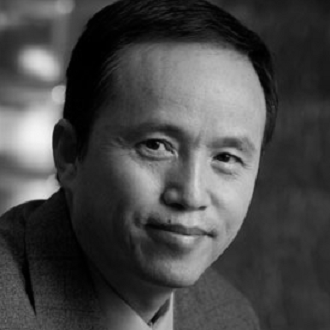 Jian-Min Yuan
Jian-Min Yuan, MD, PhD, is a Professor of Epidemiology at the University of Pittsburgh Graduate School of Public Health as well as the Arnold Palmer Endowed Chair in Cancer Prevention at UPMC Hillman Cancer Center. A graduate of the University of Southern California and Shanghai Medical University, Dr. Yuan's research interests include the etiologic and protective roles of environmental exposure and genetic factors as well as their interaction in the development of cancers.