STUDY BASICS
Are you a healthy adult aged 18-39 who is a native English speaker? You may be able to take part in a research study to help better understand how the brain forms memories while under anesthesia. Eligible participants will receive low doses of intravenous anesthetics while performing tasks and experiencing periodic electric shocks, and may also have an MRI brain scan. Compensation provided.
STUDY PURPOSE
Anesthesia is often used to block pain, memory, and awareness during surgeries or other medical procedures. The purpose of this study is to better understand how the brain forms memories in people who are undergoing anesthesia and experiencing pain.
COULD THIS STUDY BE RIGHT FOR

YOU

?
Healthy males and females aged 18-39
Native English speakers (English was first language learned)
Body mass index (BMI) less than 35 https://www.nhlbi.nih.gov/health/educational/lose_wt/BMI/bmicalc.htm
No serious chronic medical condition
No history of psychological or neurological (brain) disease, such as tremor, anxiety, ADHD, bipolar disorder, or depression
No significant memory impairment, hearing loss, sleep apnea, heart or lung disease, high blood pressure, or chronic pain requiring pain-relieving medication
Able and willing to undergo MRI scanning (not claustrophobic, have no non-removable metal or electronic implants in your body)
No history of adverse reaction to anesthetics
No recent or previous heavy marijuana use
No history of other illegal/street drug use
Not regularly taking any of the following: anticonvulsants (medications to treat epilepsy), antidepressants, anti-psychotics, antihistamines, anti-anxiety medication, stimulants, sleep-aids, or pain medication
Not pregnant or attempting to become pregnant
Have an email address that you are willing to share with the study and check regularly
WHAT PARTICIPANTS CAN EXPECT
Participation includes five study visits. During this study, participants may undergo the following procedures and assessments: urine and drug screening, questionnaire completion, painful nerve stimulation, physical exam, questions about health history, intravenous (IV) catheter placement (using a needle), memory testing, and MRI scanning. MRI scans are not invasive and do not use radiation.
IRB:
STUDY19030183 - Modulation of memory and conditioning by pain during sedation with anesthetics
MEET THE RESEARCHER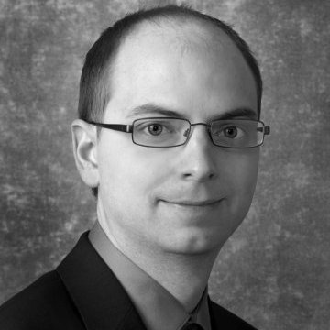 Keith Vogt
Keith M. Vogt, MD, PhD, is physician anesthesiologist with the University of Pittsburgh Physicians and an Assistant Professor in the University of Pittsburgh, School of Medicine, Department of Anesthesiology. A graduate of the Ohio State University, Dr. Vogt studies how pain and anesthetics interact to affect human memory.