STUDY BASICS
Are you an 18-44 year old woman who is diagnosed with an autoimmune disease (also called rheumatic disease)? Do you take medication for your disease? You may be able to participate in a research study to learn more about reproductive decisions in women who have autoimmune diseases. This study involves completing a questionnaire once every three months. Compensation is provided.
STUDY PURPOSE
Rheumatic diseases are autoimmune and inflammatory diseases. The purpose of this study is to better understand the health, knowledge, and medical care of women with autoimmune diseases, especially as it relates to decisions about pregnancy and other reproductive issues. Researchers hope their findings will help women with autoimmune diseases in the future.
COULD THIS STUDY BE RIGHT FOR

YOU

?
Ages 18-44
Diagnosed with lupus, myositis, rheumatoid arthritis, systemic sclerosis/scleroderma, vasculitis, Sjogren's syndrome, or spondyloarthritis (includes psoriatic arthritis, ankylosing spondylitis, reactive arthritis)
Use at least one medication for your autoimmune disease
Have not undergone sterilization (must not have had a hysterectomy or had their tubes "tied")
WHAT PARTICIPANTS CAN EXPECT
This study involves completing a questionnaire once every three months. This can either be done in person before your clinic appointment, by email, or by phone. The questionnaires cover questions about family-planning decision making, medications, and autoimmune disease activity.
IRB: STUDY20040019
- Longitudinal study of the reproductive outcomes of women with diverse rheumatic diseases
MEET THE RESEARCHER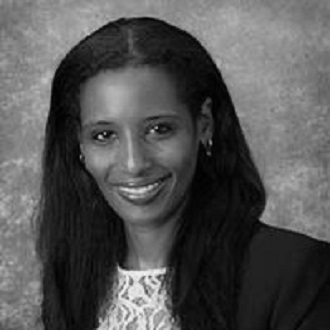 Mehret Birru-Talabi
Mehret Birru-Talabi, MD, PhD, is Assistant Professor in the Division of Rheumatology and Clinical Immunology at the University of Pittsburgh. Dr. Birru-Talabi's research focuses on improving women's health and reproductive health care for patients with rheumatic diseases.