STUDY BASICS
Do you have anorexia and are you between the ages of 18-55? You may be able to participate in a research study looking at the relationship between cognitive function (mental processes like thinking and learning) and eating disorder symptoms. Study includes interviews, questionnaires, computer tasks, and an MRI scan. Compensation provided.
STUDY PURPOSE
Anorexia nervosa and bulimia nervosa are serious eating disorders that can lead to significant, and potentially fatal, medical complications. The purpose of this study is to help researchers better understand how adults with different types of eating disorders respond to cognitive tasks. Researchers hope these results will help identify processes in the brain related to eating disorders, and potentially help develop better treatments for people with eating disorders.
COULD THIS STUDY BE RIGHT FOR

YOU

?
Ages 18-55
Have anorexia nervosa
No history of head trauma
Not pregnant
Willing and able to have an MRI scan
WHAT PARTICIPANTS CAN EXPECT
Study participation involves 4-5 visits over 6 months. The initial visit is a 2-3 hour screening procedure that includes an interview, cognitive tasks, a blood draw, and other tests. After the screening procedures, qualified participants will complete questionnaires and computer tasks (questionnaires and computer tasks may be done on another day if preferred). The MRI scan will take place on a different day and will take about 2.5 hours to complete. fMRI is a type of brain scan that takes pictures of the brain while people are thinking and looking at different things. The pictures show the parts of the brain that are active. fMRI is a painless procedure that does not use radiation, but uses radio waves, a large magnet, and a computer to create images. Follow-up assessments will take place 3 and 6 months after the fMRI scan. The follow-up assessments take about 2 hours each to complete and involve interviews, questionnaires, and measurement of your weight.
IRB:
STUDY19020051 - Cognitive Inflexibility and Phenotypic Heterogeneity in Eating Disorders
MEET THE RESEARCHER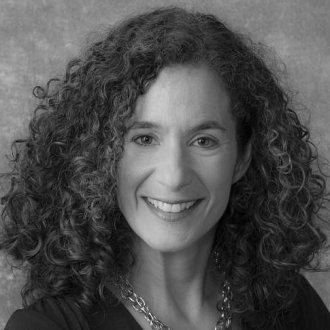 Erika Forbes
Erika E. Forbes, PhD, is Associate Professor of Psychiatry, Psychology, and Pediatrics at the University of Pittsburgh. Dr. Forbes is a specialist in the field of depression, especially regarding reward-related brain functioning in adolescents. Her research has been published in a number of leading publications. She has received awards and honors from the University of Pittsburgh, American College of Neuropsychopharmacology, National Alliance for Research on Schizophrenia and Depression, and the National Institute of Health.