STUDY BASICS
Are you a UPMC patient who was newly diagnosed with diabetes or high blood sugar (hyperglycemia) in the past three months? Are you 50-85 years old? You may be able to participate in a research study to help learn more about the relationship between hyperglycemia/diabetes and pancreatic cancer. Study participation involves questionnaires and providing blood samples. Compensation provided.
STUDY PURPOSE
Hyperglycemia (high blood glucose) is often an indicator of type 2 diabetes, a common health condition that is usually caused by lifestyle and genetic factors. However, in some rare cases, the development of hyperglycemia or diabetes may be related to underlying pancreatic cancer. There is currently no way to tell the difference between diabetes caused by the usual factors and diabetes caused by cancer.
The purpose of this study is to learn more about the relationship between hyperglycemia/diabetes and pancreatic cancer by studying biomarkers in the blood of people newly diagnosed with hyperglycemia or diabetes. Biomarkers are measurable substances in the body that can indicate the presence of a condition or disease. Researchers hope their findings lead to new methods for the early detection of pancreatic cancer in the future.
COULD THIS STUDY BE RIGHT FOR

YOU

?
Ages 50-85
Recently had bloodwork showing diabetes or hyperglycemia (eligible participants had a hemoglobin A1c level of 6.5% or higher and/or a blood glucose level of 126 mg/dL or higher at some point in the past 3 months)
No current diagnosis of cancer
Not currently taking any oral steroids
Have no significant medical illnesses
Currently a UPMC patient
WHAT PARTICIPANTS CAN EXPECT
Participants in the study will be asked to complete questionnaires and provide blood samples during the first visit and at each follow-up visit (6 months, 12 months, 24 months, and 36 months). The questionnaires contain general questions about you, your current health, medical history, and medications you may be taking. Participants will also be asked to provide blood to be stored in a "biobank". The purpose of the biobank is to collect, process, and store samples for research.
IRB:
STUDY19070025 - A Prospective Study to Establish a New Onset Hyperglycemia and Diabetes (NOD) Cohort
MEET THE RESEARCHER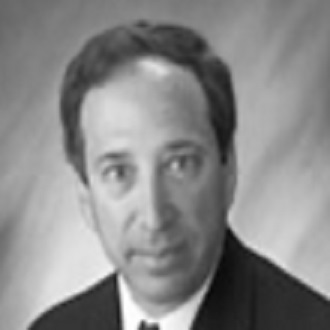 Randall Brand
Randall E. Brand, MD, is a Professor of Medicine and the Director of the Gastrointestinal Malignancy Early Detection, Diagnosis & Prevention Program at the University of Pittsburgh. Dr. Brand received his undergraduate degree and completed medical school at the University of Michigan and completed his gastroenterology fellowship at University of California, San Francisco. Dr. Brand's research focuses on the early diagnosis of pancreatic cancer and other cystic lesions of the pancreas, and the management of familial pancreatic cancer and other hereditary GI disorders.