STUDY BASICS
Do you have Obsessive Compulsive Disorder (OCD) and are between the ages of 18-35? If so, you may be able to participate in a research study to learn more about the brains of people with OCD. Compensation provided.
STUDY PURPOSE
Obsessive-compulsive disorder (OCD) is characterized by repetitive, unwanted, intrusive thoughts (obsessions) and irrational, excessive urges to do certain actions (compulsions) (NAMI). About 2-3% of the population has OCD. The purpose of this study is to help researchers learn about the brains of people who experience Obsessive Compulsive Disorder (OCD) by comparing brain scans from people with and without OCD.
COULD THIS STUDY BE RIGHT FOR

YOU

?
Ages 18-35
Right-handed
Diagnosed with Obsessive Compulsive disorder (OCD)
Not using illegal drugs or abusing alcohol
Willing and able to have an fMRI scan (no metal in the body, such as non-removable piercings, non-titanium pins/screws and not claustrophobic)
WHAT PARTICIPANTS CAN EXPECT
This study involves one 1-3-hour screening visit that includes an interview, questionnaires, medical history, other tests and assessments, and the collection of a urine sample to test for illegal drug use. The second 2.5 hour visit includes a saliva test and a urine drug sample (to ensure participants have not consumed alcohol or drugs on the day of the visit), questionnaires, and a Functional Magnetic Resonance Imaging (fMRI) scan. An fMRI scan is an imaging technique for measuring brain function. fMRI is non-invasive and does not involve radiation.
IRB:
STUDY19060194A - Neural Circuitry Supporting Persistent Avoidance in OCD


VISITS: 2 visits


LOCATION:
Oakland – Loeffler Building and UPMC Magnetic Resonance Imaging Research Center (MRRC) at UPMC Presbyterian
COMPENSATION:


Up to $105 + travel/parking expenses

I'M INTERESTED
MEET THE RESEARCHER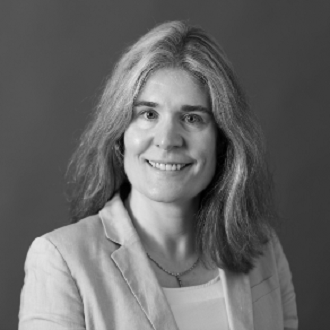 Mary Phillips
Mary L. Phillips, MD, is a Professor in Psychiatry and Translational Science and Director of the Mood and Brain Laboratory at the University of Pittsburgh. A graduate of the University of Cambridge, Dr. Phillips' research focuses on the identification of neural correlates that underlie symptoms of specific abnormalities in emotion processing in people with mood disorders.
MEET THE COORDINATOR
Simona Graur
Simona Graur, MSW, LCSW is a graduate of Kalamazoo College and the University of Pittsburgh. She is a senior research principal within the Department of Psychiatry and works on several clinical neuroimaging studies involving major depression, bipolar disorder, anxiety and obsessive-compulsive disorder.