STUDY BASICS
Are you between ages 18-60 and diagnosed with schizophrenia or schizoaffective disorder? Do you experience significant and persistent negative symptoms? You may be able to participate in a research study to see if CET or EST treatment is better at helping people with schizophrenia think and feel better.
STUDY PURPOSE
Many individuals with schizophrenia or schizoaffective disorder have difficulty with "cognition", or thinking and understanding social situations. Many also have trouble managing their emotions and getting the support they need. In this research study, we will see if a treatment for improving thinking (Cognitive Enhancement Therapy or CET) is better or more effective than a study treatment designed to give you support and help you manage your emotions (Enriched Supportive Therapy or EST). We will see which of these treatments is better at helping people with schizophrenia think and feel better.
COULD THIS STUDY BE RIGHT FOR

YOU

?
Eligible participants:
Are ages 18-60
Are able to speak and read English
Diagnosed with schizophrenia or schizoaffective disorder
Experience persistent negative symptoms
Take prescribed antipsychotic medication
Have no diagnosis or history of seizures, head trauma or mental disability
Have no active drug or alcohol abuse
WHAT PARTICIPANTS CAN EXPECT
There are two parts to this study. In the first part, you will have a screening interview about your symptoms to see if you initially qualify. If you qualify, you will be entered into a queue and seen by a clinician until your psychiatric symptoms are stabilized. During this time, you will complete a battery of assessments at the beginning and every 4 weeks until you are stabilized (this may last from 1 to 6 months). Once stabilized, you will complete videotaped screening interview to see if you qualify to participate in the treatment portion of the study. Only the primary investigators and study team involved in this research will have access to videotaped data.
After screening, if eligible, you will start treatment in either CET or EST. CET and EST treatments both involve weekly visits over the 18-month course of the study. There will also be testing timepoints throughout the study, at baseline before starting treatment, and at the 6-, 12-, and 18-month study time points.
IRB: STUDY19050382
- Cognitive Enhancement for Persistent Negative Symptoms in Schizophrenia
MEET THE RESEARCHER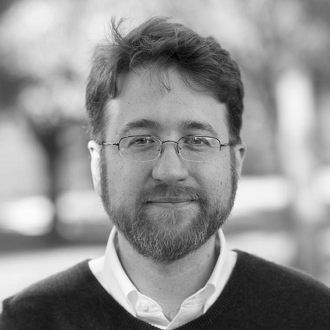 Shaun M. Eack
Shaun M. Eack, PhD, is the David E. Epperson Associate Chair of Social Work and Associate Professor of Psychiatry at the University of Pittsburgh. Dr. Eack serves as the director of the Advanced Support and Cognitive Enhancement for Neurodevelopmental Disorders (ASCEND) Program, where he and his team research methods of social and psychological treatments for neurodevelopmental disorders. He has played a major role in the development of Cognitive Enhancement Therapy (CET).