STUDY BASICS
Are you planning to have a right heart catheterization or did you have one in the past 6 months? You may be able to take part in a research study to find out more about how the microbiome (microorganisms that live within our bodies) interacts with other substances in the body, and the role the microbiome plays in the development of pulmonary hypertension with heart failure. Compensation provided.
STUDY PURPOSE
The microbiome is the community of bacteria and microscopic organisms that live within our bodies. Research shows that the microbiome may interact with other substances in our bodies to cause certain diseases, like pulmonary hypertension. Pulmonary hypertension, or high blood pressure in the arteries of the lungs, is a condition in which a person's arteries thicken and the blood does not flow as well as it should. When this happens, the heart must work harder to pump blood through the lungs. Some cases of pulmonary hypertension can lead to serious health problems, such as heart failure. The purpose of this study is to find out how the microbiome of the mouth and gut interacts with a substance called nitrate, and learn more about the role it plays in the development of pulmonary hypertension with heart failure. Nitrate is a naturally occurring chemical found in soil, water, many healthy fruits and vegetables, and even our own bodies. Researchers hope their findings will lead to better ways to prevent and treat pulmonary hypertension with heart failure in the future.
COULD THIS STUDY BE RIGHT FOR

YOU

?
Ages 18 and up
Planning to have a right heart catheterization, or had one in the last 6 months at UPMC Presbyterian Cath Lab
No antibiotics or immune suppressing drugs (oral prednisone, chemotherapy, etc.) in the last 3 months
No history of chronic liver or kidney disease
Not pregnant or breastfeeding
Do NOT need to have pulmonary hypertension with heart failure (PH-HFpEF)
WHAT PARTICIPANTS CAN EXPECT
Participation involves at least 2 visits to UPMC Montefiore Hospital. A small group of participants will be asked to come in for a 3rd visit. Study procedures include a physical exam, questionnaires, following a special diet for 7 days, providing saliva, blood, urine and stool samples, and receiving a supplement and a single dose of the study drug, sodium nitrate, by mouth. Nitrate is not FDA approved for the purposes of this study.
IRB:
STUDY19120066 - An Open Label Study of Oral Nitrate in Adults with Pulmonary Hypertension with Heart Failure and Preserved Ejection Fraction and Normal Healthy Adults
MEET THE RESEARCHER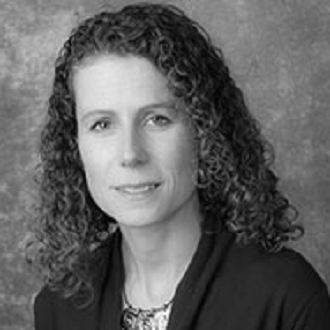 Alison Morris
Alison Morris, MD, MS, is a Professor of Medicine, Immunology, and Clinical and Translational Research in the Department of Medicine, Division Chief of the Pulmonary, Allergy and Critical Care Medicine, Director of the Center for Medicine and the Microbiome, and Vice Chair for Clinical Research, Department of Medicine at the University of Pittsburgh. A graduate of Duke University and the University of Pittsburgh, Dr. Morris' research interests include HIV-associated lung disease and the role of the microbiome in disease.