STUDY BASICS
Have you been diagnosed with functional dyspepsia and/or irritable bowel syndrome? Are you aged 18-59? If so, you may be able to take part in a research study to help better understand how non-invasive brain stimulation affects communication between the brain and the body. Involves up to 10 study sessions that can take up to 4 hours each. Compensation is provided.
STUDY PURPOSE
Functional dyspepsia (sometimes known as indigestion) and irritable bowel syndrome are common digestive disorders. Symptoms of functional dyspepsia include upper belly pain, bloating, nausea, heartburn, and frequent burping. Irritable bowel syndrome often causes belly pain, cramping, bloating, and diarrhea or constipation. Although the cause of these disorders is unknown, some research suggests that communication between the brain and the digestive tract may play a role.
The purpose of this research study is to learn more about how the brain communicates with the body and to find out how non-invasive brain stimulation affects the digestive and cardiac systems. Researchers hope their findings will lead to better ways to treat digestive disorders such as functional dyspepsia and irritable bowel syndrome in the future.
COULD THIS STUDY BE RIGHT FOR

YOU

?
Ages 18 to 59
Diagnosed with functional dyspepsia or moderate-to-severe irritable bowel syndrome
Have never had a heart attack or a stroke
Do not use supplemental oxygen
Not diagnosed with diabetes
Have not had any gastric surgery
No history of head injury, metal in the skull, or seizures
Do not have any implantable devices, such as a pacemaker or nerve stimulator
Not currently using any of the following medications or illicit substances: amitriptyline (Elavil), nortriptyline (Pamelor), imipramine (Tofranil), doxepin (Sinequan), clozapine (Clozaril), Thorazine, amphetamines, methamphetamine, ecstasy, ketamine, angel dust/PCP, or cocaine
Do not drink 3 or more alcoholic beverages per day
Not pregnant
WHAT PARTICIPANTS CAN EXPECT
Participation involves up to 10 visits. Each visit will last up to 4 hours and can be scheduled according to your preference and availability. Participants will be asked not to eat any food for 4 hours prior to each session. During some visits, researchers will stimulate specific parts of your brain using transcranial magnetic stimulation (TMS). During TMS, weak electrical stimulation is applied to the scalp through an insulated coil. In each session, participants will be asked to perform simple tasks, such as deep breathing or breath-holding, and to consume water, a nutrient drink or a test meal. Some participants may also be asked to take a single dose of either hyoscyamine, a medication used in the treatment of irritable bowel syndrome, or metoprolol, a medication used in the treatment of high blood pressure or some heart problems. The use of either of these medications is not required for participation in the study. Some participants may be asked to undergo a test that monitors colon contractions by using a flexible catheter inserted via the anus. Participation in the colon testing portion of the study is optional.
IRB:
STUDY19010027A - Cerebral Cortical Influences on Autonomic Function
MEET THE RESEARCHER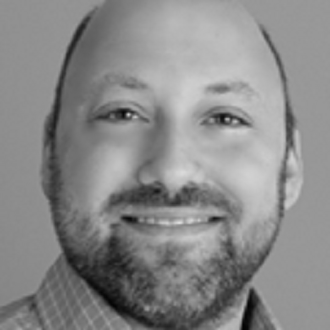 David Levinthal
David Levinthal, MD, PhD, is an Assistant Professor in the Division of Gastroenterology, Hepatology, and Nutrition in the Department of Medicine at the University of Pittsburgh. He serves as the Director of the UPMC Center for Neurogastroenterology and Motility. A graduate of the University of Pittsburgh School of Medicine, Dr. Levinthal's research interests include the study of the neural mechanisms by which the cerebral cortex influences GI tract function.