STUDY BASICS
Are you 20-35 years old? If so, you may be able to participate in a research study to learn how difficult and challenging childhood experiences may shape the brain and body. Eligible participants are right-handed, have no ferromagnetic metal in their body, are willing to have an MRI scan, and are not taking medication for any psychiatric disorders. Compensation and parking are provided.
STUDY PURPOSE
The purpose of this study is to help researchers learn how difficult and challenging childhood experiences can shape stress-related pathways in the brain and how these changes may influence stress responses and mental health in adulthood. Understanding how these childhood experiences affect the brain may lead to developing methods of early detection, prevention, or treatment of mental health issues.
COULD THIS STUDY BE RIGHT FOR

YOU

?
Ages 20-35
Right-handed
Vision is normal or corrected-to-normal with glasses or contact lenses
Not currently taking any psychiatric medications, such as antidepressants
Able and willing to undergo MRI scanning (not claustrophobic, have no non-removable ferromagnetic metal in your body)
Not currently pregnant
WHAT PARTICIPANTS CAN EXPECT
The study requires 2 visits. The first visit will include questionnaires (up to 2 hours) and a clinical interview (up to 1 hour). The second visit involves an in-person MRI scan that will take 1.5 hours. Participants will also be asked to provide urine, saliva, and hair samples.
IRB: STUDY19100012
- Visceral neural circuits linking childhood threat and deprivation with stress physiology and affective symptoms in a transdiagnostic sample using high-field personalized brain mapping
MEET THE RESEARCHER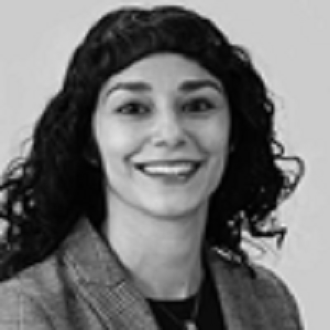 Layla Banihashemi
Layla Banihashemi, MS, PhD, is an Assistant Professor of Psychiatry at the University of Pittsburgh School of Medicine. Dr. Banihashemi leads the Brain Body Stress (BBStress) Lab at Pitt. She specializes in examining stress-related brain circuits that connect the brain and the body. Her recent work focuses on the how these brain circuits may connect childhood experiences and adult mental health.