STUDY BASICS
Are you an amputee with a leg amputation above the ankle and below the knee? Did your amputation occur more than 6 months ago? You may be able to participate in a research study to help develop a neuroprosthetic device that stimulates nerves with the goal of producing sensations that feel like they come from the amputated limb. Eligible participants are 22-70 years old. Compensation is provided.
STUDY PURPOSE
Many people who have had a lower limb amputation experience problems with sensation, balance, and phantom limb pain, which can make daily functioning difficult. The purpose of this research study is to find out if a neuroprosthetic device that provides a sense of "feeling" to a missing limb can help people with amputation walk with greater ease and improve phantom limb pain. Researchers hope that their findings will contribute to the development of a device that could improve functioning in people with disabilities in the future.
COULD THIS STUDY BE RIGHT FOR

YOU

?
Ages 22-70
Are amputees with a leg amputation above the ankle and below the knee
Amputation occurred more than 6 months ago
Willing to travel to the University of Pittsburgh at least twice a week for 90 days
WHAT PARTICIPANTS CAN EXPECT
Participation involves up to 50 in-person visits over 9 months. As part of this study, you will undergo one procedure to place a set of three small spinal cord stimulator leads in your lower back, which are connected to a device outside of your body. During testing, the leads will be connected to a device to determine the types of sensations you experience during stimulation. You will be asked questions about the intensity and types of sensations you feel during stimulation, as well as about any changes in phantom limb pain. Once the device is placed you will not be able to perform strenuous activities until it is removed at the end of the study. Other procedures include MRI, CT, X-rays, and physical exams.
IRB: STUDY19010019
- sIRB Spinal Cord Stimulation for Restoration of Function in Lower-Limb Amputees up to 90 Days
MEET THE RESEARCHER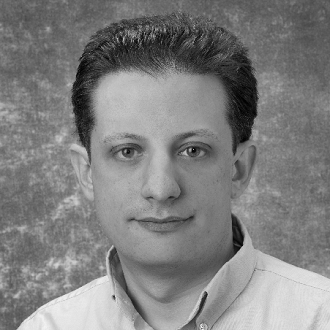 Lee Fisher
Lee Fisher, PhD, is an Assistant Professor in the Department of Physical Medicine and Rehabilitation at the University of Pittsburgh. A graduate of Case Western Reserve University, Dr. Fisher's research interests include the development of neuroprostheses to restore sensory and motor function after neural damage or disease. In addition, he is interested in the role of somatosensation in maintaining balance control during standing and walking.