STUDY BASICS
Are you a female aged 65 or older who completed treatment for breast cancer (stage I-IIIa) more than 6 months ago but less than 5 years ago? Is your daily functioning or activity affected by your cancer? You may be able to participate in a research study to help improve how rehabilitation services are provided to breast cancer survivors. No in-person visits required. Compensation provided.
STUDY PURPOSE
Some breast cancer survivors may benefit from rehabilitation interventions, but these services are not regularly used. The purpose of this study is to help better understand how older adult breast cancer survivors prefer to have rehabilitation interventions delivered and what information those interventions should include. Researchers hope their findings lead to better ways to deliver cancer rehabilitation interventions to breast cancer survivors in the future.
COULD THIS STUDY BE RIGHT FOR

YOU

?
Females aged 65 and up
Completed treatment for early stage breast cancer (stage I-IIIa) at least 6 months ago, but no longer than 5 years ago (women still receiving ongoing hormonal therapy may participate)
Experience changes in your day-to-day activity or functioning as a result of your cancer
WHAT PARTICIPANTS CAN EXPECT
Participation includes one 15-20 minute questionnaire (can be completed online or mailed to you based on your preference) and one 1-hour phone interview. The questionnaire will ask about past medical history, use of cancer rehabilitation services, and preferences for rehabilitation services. The interview will ask about your experience with cancer-related disability, use of cancer rehabilitation services, and ways to improve cancer rehabilitation services.
IRB:
STUDY20040065 - Developing a Stakeholder-Driven Cancer Rehabilitation Intervention
MEET THE RESEARCHER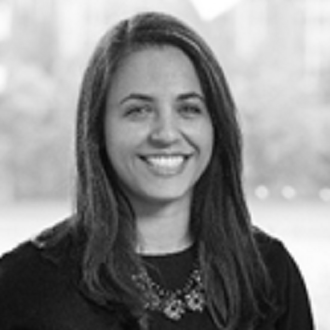 Rachelle Brick
Rachelle Brick is an occupational therapist with experience in cancer rehabilitation, and PhD Candidate at the University of Pittsburgh. Ms. Brick's research interests include developing interventions designed to promote independence and quality of life among cancer survivors.