We're sorry. This study is closed and no longer recruiting participants.
STUDY BASICS
Are you the parent or guardian of a pregnant teen between the ages of 14-17? Is she less than 16 weeks pregnant? She may be able to take part in a research study about weight gain during and after pregnancy. This study may involve meeting with a counselor during regularly scheduled obstetric appointments and/or in the postpartum year. Compensation provided.
STUDY PURPOSE
The purpose of this study is to find out how to best impact women's health during and after pregnancy.
COULD THIS STUDY BE RIGHT FOR

YOUR CHILD

?
Ages 14-17
Less than 16 weeks pregnant with only one baby
WHAT PARTICIPANTS CAN EXPECT
This study involves at least four in-person study visits to Magee Women's Hospital of UPMC that will take about 1-2 hours to complete. All participants who enroll in this study will be randomly (like flipping a coin) placed into one of two study groups during pregnancy. One group will receive routine pregnancy care, and the other will receive routine care plus additional counseling about health issues like weight, stress, and mood. Girls in the second group will meet with a counselor up to 10 times at their regularly scheduled prenatal appointments, and will also receive weekly phone calls and text messages. After delivering the baby, all participants will again be randomly assigned to receive either routine post-baby care or routine care plus additional counseling about weight, stress and mood. Participants who are assigned to the counseling program will have biweekly sessions by phone or in person (visits can take place in your home or in another convenient location) and will receive text messages and phone calls between sessions.
IRB: STUDY19040274A
- Optimizing health from pregnancy through one year postpartum: A sequential multiple assignment randomized trial (SMART) of perinatal lifestyle interventions
MEET THE RESEARCHER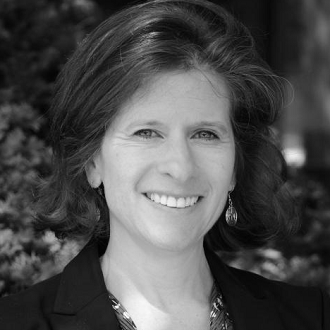 Michele Levine
Michele Levine, PhD, is Associate Professor of Psychiatry and Psychology at the University of Pittsburgh. She received a doctorate from the University of Pittsburgh, and is an active teacher and researcher. Her main research area is the health and well-being of women, especially women who are pregnant or have just given birth.