STUDY BASICS
Have you been involved in a physical injury that resulted in seeking Emergency Department treatment within the past 30-days? You may be able to participate in a research study to help us learn how to improve the recovery process. Participation involves downloading and using a mobile phone for 1-week, then sharing your feedback and recovery experiences in a 60-minute online interview.
STUDY PURPOSE
Symptoms of distress and pain are common after physical injury, but these symptoms may become problematic if they persist over time. Mobile health app-based intervention programs offer private, affordable and convenient options to manage symptoms, but it is unclear if they meet the needs of those who have been recently injured. In order to optimize mobile health interventions and address problematic symptoms that may impede recovery, researchers and clinicians must gain an in-depth understanding of the recovery process, including the emotional and physical health needs of acutely injured patients. The purpose of this study is to conduct private interviews with individuals who have recently experienced a physical injury in order to: 1) understand the recovery process and post-injury needs; 2) determine whether a mobile health app may be helpful in addressing those needs; 3) obtain feedback on ways to improve the app and improve post-injury recovery.
COULD THIS STUDY BE RIGHT FOR

YOU

?
Ages 18-65
Involved in a physical injury (e.g., motor vehicle crash, interpersonal trauma, fall, etc.) that required treatment in an Emergency Department within the last 30 days
Discharged directly from the Emergency Department (versus being admitted to the hospital for injuries)
Own an iPhone or Android-based smartphone
Willing and able to download a free app on your mobile phone
Not currently receiving mental health therapy for a psychiatric disorder (e.g., depression, anxiety, PTSD, bipolar disorder, schizophrenia)
Not pregnant
WHAT PARTICIPANTS CAN EXPECT
This study involves an initial phone call to determine if you are eligible to participate. Interested and eligible participants will then be scheduled for an online interview with 1 researcher. One week prior to your scheduled interview, you will be asked to download a mobile health app and test it throughout the week. The online interview is expected to last 1 hour, and we will solicit feedback on your experiences with recovery after injury, and your experiences with and suggestions for how to improve the app.
IRB: STUDY21060019
- Interviews with acutely injured patients: assessing needs, perceived usefulness and potential modifications of the PTSD Coach app to improve post-injury recovery
MEET THE RESEARCHER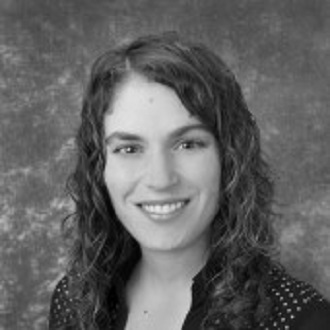 Maria Pacella-LaBarbara
Dr. Maria Pacella-LaBarbara is a Health Psychologist with extensive experience working with acutely injured patients and investigating interventions to improve both mental and physical health outcomes after injury. The focus of her multidisciplinary research is to identify targets for psychological intervention to prevent the transition to post-injury chronic pain, and ultimately, to improve recovery after injury.