STUDY BASICS
Do you have limited or no ability to use both hands due to a cervical spinal cord injury, or a brainstem or spinal stroke? Are you age 22-70? This study involves the implantation of multiple sensors in the brain for approximately 1 year. Once the sensors are placed, participants will undergo training to learn to use brain activity to control computer cursors, video games, and a robotic arm.
IRB:
STUDY19100269 - sIRB A Sensorimotor Microelectrode Brain-Machine Interface for Individuals with Tetraplegia
MEET THE RESEARCHER
Michael Boninger
Dr. Michael Boninger is a Professor and UPMC Endowed Vice Chair for Research in the Department of Physical Medicine & Rehabilitation at the University of Pittsburgh, School of Medicine. He has joint appointments in the Departments of Bioengineering, Rehabilitation Science and Technology and the McGowan Institute of Regenerative Medicine. He is Senior Medical Director for Post-Acute Care for the Health Services Division of UPMC. He is also a physician researcher for the United States Department of Veterans Affairs. Dr. Boninger has an extensive publication record of over 220 papers. His central research focus is on enabling increased function and participation for individuals with disabilities through development and application of assistive, rehabilitative and regenerative technologies. Dr. Boninger also has extensive experience and publications related to training researchers. His students have won over 50 national awards. Dr. Boninger holds 4 United States patents and has received numerous honors, including being inducted into the National Academy of Medicine (formerly the Institute of Medicine) of the National Academy of Science.
MEET THE COORDINATOR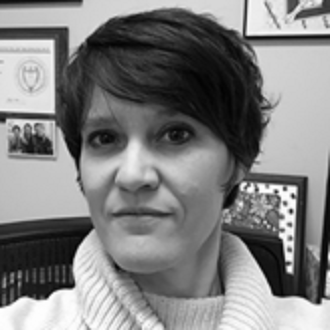 Debbie Harrington
Debbie Harrington is the senior research coordinator in the Rehabilitation and Neural Engineering Research Laboratories at the University of Pittsburgh. Debbie graduated from the University of Pittsburgh with a degree in engineering. She currently provides regulatory and recruitment support for the labs' human research studies. Her primary research focus is brain-computer interface research for individuals with disabilities.