STUDY BASICS
Are you the parent of a child aged 6-10 who has sensory sensitivities or sensory processing disorder? You and your child may be able to participate in a remote research study to help learn more about sleep health in children with sensory sensitivities. Study participation involves questionnaires, at-home activity monitoring, and a short interview. Compensation is provided.
STUDY PURPOSE
Children who have sensory processing disorder or sensory sensitivities can have problems processing information from touch, movement, smell, taste, vision, and hearing. Common sensory issues include feeling discomfort wearing some types of clothing or touching certain fabrics, being overwhelmed by noises or bright lights, and having an aversion to certain smells or foods. Some research suggests that children with sensory sensitivities may also be more likely to have poor sleep, but this relationship is not fully understood.
The purpose of this research study is to learn more about sleep health in children who have sensory processing disorder or sensory sensitivities. Researchers hope their findings lead to better quality of life for children with sensory processing disorders in the future.
COULD THIS STUDY BE RIGHT FOR

YOUR CHILD

?
Child aged 6-10 and a caregiver
Child has sensory sensitivities or a sensory processing diagnosis (for example, hypersensitivity to clothing, fabrics, loud noises, bright lights, or certain smells or foods)
Child is not diagnosed with autism spectrum disorder, attention deficit/hyperactivity disorder (ADHD), or Down syndrome
Child has not received behavioral sleep interventions in the past
Caregiver participates in bedtime routine at least 4 nights a week
Caregiver speaks and reads English
WHAT PARTICIPANTS CAN EXPECT
This study can be done entirely from home. Participants will be asked to complete questionnaires and surveys online or on paper copies sent by mail. Children will also wear an activity monitor on their wrist during the day and night for two weeks to measure their movements and positioning. At the end of the study, participants will have a virtual interview with a member of the study team.
IRB:
STUDY20050082A - Characterizing sleep in children with sensory processing difficulties: A community based project
MEET THE RESEARCHER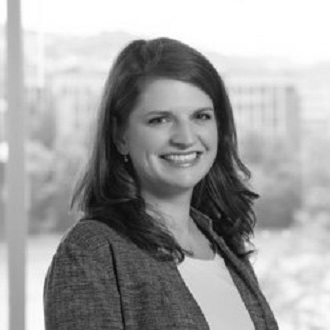 Amy Hartman
Amy Hartman, MS, OTR/L, is an occupational therapist and doctoral candidate at the University of Pittsburgh. Ms. Hartman's research focuses on exploring sleep health in children with disabilities.