STUDY BASICS
Do you have trouble sleeping? Are you between the ages of 18-55? If so, you may be able to participate in a research study to help learn more about the relationship between sleep and heart health in adults with insomnia. Participation involves 3 study visits, including one overnight sleep and heart health assessment. Compensation is provided.
STUDY PURPOSE
Insomnia is a common sleep disorder that makes it difficult to fall asleep or stay asleep. People with insomnia may feel tired and have trouble functioning during the day. There is also some evidence that chronic insomnia can lead to the development of heart disease, high blood pressure, and problems with metabolism. The purpose of this research study is to help researchers better understand the relationship between sleep and heart disease risk. Researchers will compare people who do and do not have insomnia, and hope their findings may lead to better treatments for people with insomnia.
COULD THIS STUDY BE RIGHT FOR

YOU

?
Ages 18-55
Get less than 6 hours of sleep per night on average
In good physical and mental health
Not currently taking prescription sleeping pills, or medication for depression, anxiety, blood pressure, diabetes, or a heart condition
Willing to travel to Oakland for all study visits, including one overnight sleep and heart health assessment
WHAT PARTICIPANTS CAN EXPECT
Participation in this study requires three study visits over about six weeks. Participants will complete questionnaires and interviews, provide blood and urine samples, wear an activity monitor and have other tests and assessments. At the final visit, participants will have an overnight stay at the Sleep and Chronobiology Lab for a sleep and heart health assessment.
IRB: STUDY19050174A
- A Novel Risk Factor for Cardiovascular Disease: The Insomnia-Short Sleep Phenotype
MEET THE RESEARCHER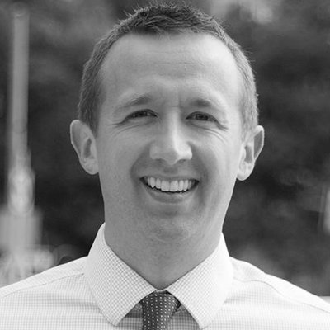 Christopher Kline
Christopher E. Kline, PhD, is an Associate Professor in the Department of Health and Human Development and a faculty member in the Center for Sleep and Circadian Science at the University of Pittsburgh. Dr. Kline's research interests include the bidirectional relationship between exercise and sleep, the impact of poor sleep on cardiometabolic risk, and how behavioral sleep treatments may reduce cardiometabolic risk via improved sleep.