STUDY BASICS
Are you the parent of a child aged 12-15 years old who is feeling depressed? Your child may be able to participate in a research study to help compare two different approaches to therapy. This study involves an initial assessment, four weekly sessions to learn a therapy skill for teens, and online questionnaires. Some sessions may be completed online or by phone. Compensation is provided.
STUDY PURPOSE
Many children and teens experience depression, a serious mood disorder that causes feelings of intense sadness, lowered energy and interest in activities, academic problems, and withdrawal from others. Currently available treatment options help some young people with depression manage their symptoms, but researchers do not fully understand which type of therapy is best for which child.
The purpose of the research study is to learn more about the effectiveness of two different types of behavioral talk therapy (called behavioral activation therapy and problem-solving therapy) and to better understand how teens' life experiences influence the effectiveness of these therapies. Researchers hope their findings lead to better ways to treat young people with depression in the future.
COULD THIS STUDY BE RIGHT FOR

YOUR CHILD

?
Ages 12-15
Feeling depressed
Not diagnosed with autism spectrum disorder or bipolar disorder
WHAT PARTICIPANTS CAN EXPECT
Some sessions may be completed online or by phone. Your child will be asked to complete an initial assessment that includes 2-3 hours of research activities, including questionnaires and tasks. Your child will then participate in four individual therapy visits spaced one week apart. At the end of the last visit, your child will be asked to complete additional questionnaires and tasks. One month after the final session, your child will be asked to fill out a questionnaire.
IRB: STUDY20040184
- Investigating the effects of youth life experiences on reward and cognitive processes in brief interventions for adolescent depression
MEET THE RESEARCHER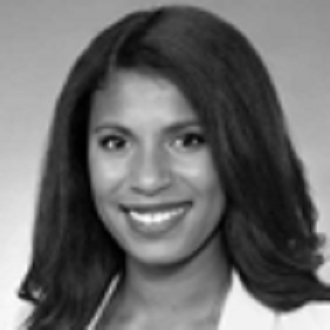 Rachel Vaughn-Coaxum
Rachel A Vaughn-Coaxum, PhD, is Assistant Professor of Psychiatry at the University of Pittsburgh. Dr. Vaughn-Coaxum received her undergraduate degree at Northwestern University, earned her PhD in clinical psychology from Harvard University, and completed her training at UPMC. Dr. Vaughn-Coaxum's research focuses on the development and treatment of youth depression.