STUDY BASICS
Do you take prescription opioid pain relievers for back pain and are you scheduled to have lumbar, thoracic, or cervical spine surgery? Are you 18-65? You may be able to take part in a research study to better understand how ketamine affects pain and opioid use after surgery. Eligible participants are scheduled for surgery with Drs. Moossy, Kanter, Okonkwo, or Hamilton. Compensation provided.
STUDY PURPOSE
Opioid medications are often used to manage chronic back pain, but these drugs typically become less effective over time as the body builds up a tolerance to their pain-relieving effects. For people who undergo spinal surgery to treat back pain, opioid tolerance can also make it difficult to manage discomfort following the procedure. Some evidence suggests that a medication called ketamine may reduce post-surgical pain and opioid use, but this relationship is not fully understood.
The purpose of this study is to learn more about how ketamine affects pain and opioid use after surgery. Researchers hope their findings will lead to better post-surgical pain relief for people with opioid tolerance in the future.
COULD THIS STUDY BE RIGHT FOR

YOU

?
Ages 18-65
Scheduled for lumbar, cervical or thoracic spine surgery at a UPMC facility with one of the following physicians: John Moossy, Adam Kanter, David Okonkwo, or D. Kojo Hamilton
Have taken an opioid medication every day for at least the past 2 months
WHAT PARTICIPANTS CAN EXPECT
Potential participants will be scheduled for an initial 2.5 hour visit before surgery. During this visit, participants will be asked to review pain medication use, complete health questionnaires, and complete a pain threshold and tolerance test. On the day of surgery, eligible participants will be randomly assigned (like the flip of a coin) to receive either ketamine or a placebo (looks like ketamine but does not include any active drug) during surgery and after surgery for 24 hours. Each day in the hospital, the study will collect pain management information. After discharge, participants will have follow up visits at 10-14 days after surgery and again at 6 weeks after surgery.
IRB:
STUDY19020144 - Perioperative Ketamine in Opioid-Tolerant Patients Undergoing Lumbar Spine Surgery: A Randomized, double-blind, placebo-controlled trial
MEET THE RESEARCHER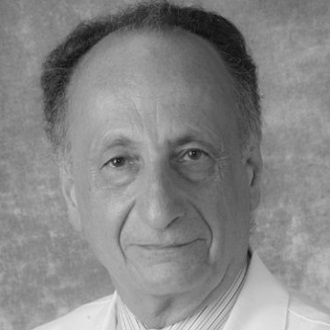 Jacques Chelly
Jacques E. Chelly, MD, PhD, MBA, is a Professor, Department of Anesthesiology and Perioperative Medicine and Orthopedic Surgery at the University of Pittsburgh. Dr. Chelly has over 30 years of clinical research experience and developed the Department of Anesthesiology and Perioperative Medicine's Clinical Research Program that has enrolled thousands of research subjects since July 2002. Dr. Chelly's research interests include postoperative outcomes and pain after surgery including abdominal oncologic surgery, orthopedics, trauma, and Thoracic. More recently, Dr Chelly has been involved with complementary medicine including Auriculotherapy, Aromatherapy, and CBD.