STUDY BASICS
Are you currently experiencing low back pain? Did this episode of back pain start in the last three months? You may be eligible to participate in a research study comparing different therapies to treat low back pain and prevent it from reoccurring in the future. Participants will be compensated.
STUDY PURPOSE
Pain in the lower back is a common problem and a leading cause of disability. In some cases, back pain can become a long-term health problem. Treatments for back pain may include medications, massage, cold and heat therapy, and physical therapy, but these do not work for everyone. The purpose of this study is to help researchers compare two types of treatments for people with low back pain. Researchers hope their findings will lead to safer, more effective treatments for people with low back pain in the future.
COULD THIS STUDY BE RIGHT FOR

YOU

?
Ages 18 and up
Currently experiencing low back pain
Current episode of low back pain began within the past three months
Able to read and write in English
No serious health issues, such as uncontrolled hypertension, untreated psychiatric disorders, substance use disorder, Parkinson's disease, multiple sclerosis, dementia, or Alzheimer's disease
Have never undergone spinal fusion surgery for your low back (also called arthrodesis)
Not pregnant or breastfeeding, and not planning to become pregnant within the next year
WHAT PARTICIPANTS CAN EXPECT
Participation involves an initial 2-3 hour screening visit. If eligible after screening, participants will be randomly assigned (like flipping a coin) to one of two treatment groups:
Supported Self-Management (SSM) focuses on things you can do on your own to manage your back pain (1 hour per visit)
Medical care that includes over-the-counter and prescription medications that you would typically receive from your medical provider (20-30 minutes per visit)
Each treatment group lasts about 8 weeks, but the frequency and total number of treatment sessions can vary. All treatments will be provided at no cost.
At the end of the 8 week treatment period, participants will have a low back physical exam. Throughout a 12 month period, participants will also be asked to complete questionnaires.
IRB: STUDY20110339
- sIRB Spinal Manipulation and Patient Self-Management for Preventing Acute to Chronic Back Pain (PACBACK)
MEET THE RESEARCHER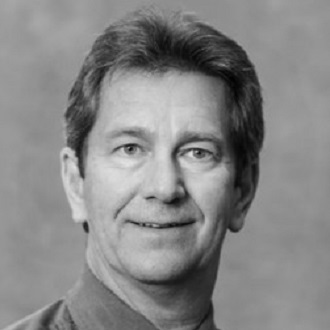 Michael Schneider
Michael Schneider, DC, PhD, is a professor in the Department of Physical Therapy. Dr. Schneider has designed and implemented several federally funded clinical trials comparing nonsurgical treatments for low back and neck pain. His primary area of research interest is exploring ways to reduce the burden of back and neck pain on patients and society.