STUDY BASICS
Have you been diagnosed with schizophrenia? Are you the parent of a 12-17 year-old child who hears voices and/or has trouble being successful at school or work? If so, your child may be able to join a research study to learn more about the development of psychotic symptoms. Compensation provided.
STUDY PURPOSE
Every year, about 100,000 young people in the United States experience psychosis. Symptoms of psychosis can include hearing voices, having beliefs that other people do not share, or having difficulty thinking clearly. In some cases, psychosis can be a symptom of a mental illnesses like schizophrenia or bipolar disorder. Experts are not sure exactly what causes psychosis and related mental illnesses. The purpose of this study is to better understand psychotic episodes by studying brain activity while people are awake and asleep. Researchers hope their findings will lead to better ways to identify and treat mental illness.
COULD THIS STUDY BE RIGHT FOR

YOU

?
Parent diagnosed with schizophrenia
Have a child who: - Ages 12-17 - Has problems being successful at school or work and/or hears voices - Does not have diagnosis of a psychotic disorder - Able and willing to undergo MRI scanning and stay overnight in a sleep lab for study procedures
WHAT PARTICIPANTS CAN EXPECT
Participation involves study visits at baseline and then once yearly for up to 2 years. After screening procedures to confirm that your child is eligible to participate, the following study procedures will be done: interviews with your child about their background, feelings, daily functioning, and sleep habits; tests of their attention, concentration, and problem solving; sleep assessments at home and overnight in the laboratory, including a high-density electroencephalography (hd-EEG), which is a way to measure the natural activity of the brain; and magnetic resonance imaging (MRI) scan, which takes pictures of the brain. Both hd-EEG and MRI procedures are not invasive and do not involve radiation.
IRB: STUDY19050166B
- Characterize differences in sleep spindles between clinical high risk and healthy controls longitudinally
MEET THE RESEARCHER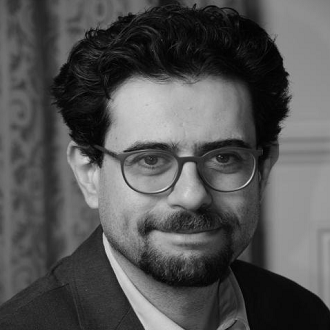 Fabio Ferrarelli
Fabio Ferrarelli, MD, PhD, is an Assistant Professor of Psychiatry at the University of Pittsburgh. A graduate of the Catholic University of the Sacred Heart in Rome, Dr. Ferrarelli's research interests include neuronal circuits contributing to altered sleep architecture in schizophrenia. He is now extending those lines of research to high risk children and adults.