STUDY BASICS
Are you the parent of a child who is 10-17 years old, has never had a brain injury, and has no personal or family history of mental health disorders? If so, your child may be able to take part in a research study investigating how the brain develops. Compensation and parking are provided.
STUDY PURPOSE
The teenage years are a critical period for brain development. Certain mental illnesses, such as anxiety, mood disorders, and schizophrenia can develop during this time, but researchers do not fully understand what changes are occurring in the brain during this time that could help explain mental health disorders in adulthood.
The purpose of this study is to learn more about typical brain development in children without a history of mental health disorders or brain injury. Researchers will learn about the structural, functional, and chemical changes that take place in the brain during the teenage years to allow for the development of better ways to identify and treat mental illness in young people in the future.
COULD THIS STUDY BE RIGHT FOR

YOU

?
Ages 10-17
No history of brain injury or mental health disorder
No family history of mental health disorders
Able and willing to undergo MRI scanning (no non-removable metal in body, weigh less than 250 pounds, not claustrophobic)
WHAT PARTICIPANTS CAN EXPECT
Participation involves 3 in-person study visits, each of which takes about 3 hours. During the first visit, your child will play computer games, answer questions, and complete some forms on paper or a computer. During the second visit, your child will have a brief interview and a magnetic resonance imaging (MRI) scan while they watch videos and play games. During the third visit your child will have an electroencephalogram (EEG) scan. EEG measures brain activity, and MRI takes pictures of the brain. Both procedures are non-invasive and do not involve radiation. The study is longitudinal, so your child will be invited to come back for follow-up visits at 18- and 36-months, during which they will complete a similar set of procedures.
IRB:
STUDY19030154C - Brain Mechanisms Underlying Plasticity in the Specialization of Cognitive Systems through the Adolescent Period
MEET THE RESEARCHER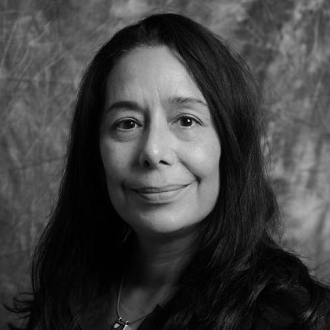 Beatriz Luna
, PhD
Beatriz Luna, PhD, is the Staunton Professor of Psychiatry and Pediatrics at the University of Pittsburgh. An accomplished researcher, Dr. Luna is the founder and director of the Laboratory of Neurocognitive Development at Western Psychiatric Institute and Clinic. Her main area of focus is on how teens' brains develop and mature.