STUDY BASICS
Do you have aphasia due to a stroke? Was your stroke within the past 12 months? Are you currently living in the community? If so, you may be eligible to participate in a research study to find out if Acceptance and Commitment Therapy (ACT) can be adapted to help stroke survivors recover from aphasia. Compensation is provided.
IRB: STUDY20090213
- Adapting acceptance and mindfulness-based behavior therapy for stroke survivors with aphasia
MEET THE RESEARCHER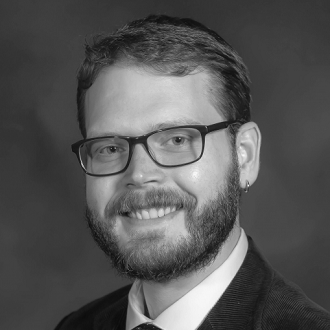 William Evans
William S. Evans, PhD, CCC-SLP, is an Assistant Professor in the Department of Communication Sciences and Disorders at the University of Pittsburgh School of Health and Rehabilitation Sciences, and a clinician-scientist within the VA Pittsburgh Healthcare System (VAPHS). A graduate of Boston University, Dr. Evans' research interests include the role of cognition, affect, and other "extra-linguistic" factors in aphasia.