STUDY BASICS
Are you physically active and between the ages of 18 and 36? If so, you may be able to participate in a research study to help determine the effectiveness of different fitness programs. Research procedures will include fitness and strength testing, bone density and body composition testing, treadmill testing, blood draws, and muscle biopsies. Compensation provided.
STUDY PURPOSE
Changing roles and requirements for military personnel have led to new types of physical fitness training programs in the armed forces. However, current training programs may not be as effective for women as they are for men.
The purpose of this study is to help researchers find out which training programs are best for improving fitness, strength, cardiovascular function, and body composition in men and women. Researchers hope their findings will lead to training programs that can improve performance and reduce injuries in military personnel in the future.
COULD THIS STUDY BE RIGHT FOR

YOU

?
Ages 18-36
Currently take part in physical activity at least 3 times per week for 30 minutes each time
Not currently training for a specific competitive sporting event
Able to participate in a 12- or 24-week training group
Willing to undergo multiple blood draws
Willing to undergo muscle biopsy
No physical or psychological medical condition that would prevent you from exercising
Not taking any medications that change your hormones or are anti-coagulants (ex., anabolic steroids, growth hormones, blood thinners)
Not pregnant
WHAT PARTICIPANTS CAN EXPECT
This study involves an initial phone call to find out if you are eligible for this study. Eligible participants will be randomly assigned (like drawing straws) to one of four training groups. Participants will exercise with a certified personal trainer 3-4 days per week for 12 or 24 weeks, depending on the group assignment, and will have multiple performance tests. Some groups will also participate in detraining (4 weeks of no training). Research procedures include fitness and strength testing, bone density and body composition testing, treadmill testing, blood draws, and muscle biopsies.
IRB:
STUDY19030387 - Soldier Performance and Readiness as Tactical Athletes (SPARTA)
MEET THE RESEARCHER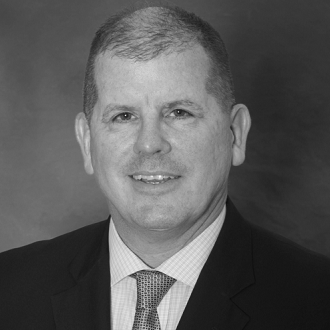 Bradley Nindl
Bradley C. Nindl, PhD, FACSM, is a Professor in the Department of Sports Medicine and Nutrition in the School of Health and Rehabilitation Sciences at the University of Pittsburgh as well as Director of the Neuromuscular Research Laboratory/Warrior Human Performance Research Center. A graduate of Clarkson University and The Pennsylvania State University, Dr. Nindl's research interests include human performance optimization and injury prevention as well as biomarker domains with a focus on adaptations of the neuromuscular and endocrine systems to both exercise and military operational stress.