STUDY BASICS
Patients aged 18-80 previously hospitalized with COVID-19 due to breathing issues are invited to join a clinical trial. The study is exploring the safety and effectiveness of a potential investigational treatment to prevent long-term lung damage from the virus. Study participation may last up to 110 days. Reimbursement and UPMC parking voucher offered for each completed study visit.
STUDY PURPOSE
Although many people diagnosed with COVID-19 quickly recover, others experience long-term breathing problems. There are currently no approved treatments for people with ongoing respiratory complications related to prior infection with COVID-19.
The purpose of this research study is to find out if an investigational new drug called LYT-100 (deupirfenidone) is safe and effective for reducing respiratory complications in people with Long COVID. Research suggests that LYT-100 can reduce inflammation and the process that can lead to scarring. LYT-100 is considered investigational because it has not been approved by the U.S. Food and Drug Administration (FDA).
COULD THIS STUDY BE RIGHT FOR

YOU

?
Ages 18-80
Diagnosed with COVID-19 in the past 3-4 months
Hospitalized for COVID-19 and treated with supplemental oxygen for at least one day
Still experiencing shortness of breath
Able to walk
WHAT PARTICIPANTS CAN EXPECT
Participation in this study lasts up to 110 days. Eligible participants will be randomly assigned (like flipping a coin) to receive standard of care treatment for COVID-19 plus either the investigational study drug LYT-100 or a placebo (a pill that looks like LYT-100 but has no active ingredient). Both LYT-100 and the placebo are taken as oral capsules with water. Other tests and assessments may include physical exam, chest X-ray, CT scan, blood and urine samples, walking tests, and questionnaires.
IRB: 20202750
- A Phase 2 Randomized, Double-blind, Placebo-controlled Safety and Efficacy Trial of Deupirfenidone (LYT-100) in Post-acute COVID-19 Respiratory Disease
MEET THE RESEARCHER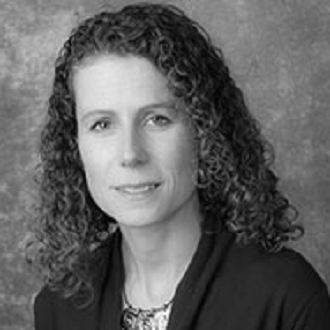 Alison Morris
Alison Morris, MD, MS, is a Professor of Medicine, Immunology, and Clinical and Translational Research in the Department of Medicine, Division Chief of the Pulmonary, Allergy and Critical Care Medicine, Director of the Center for Medicine and the Microbiome, and Vice Chair for Clinical Research, Department of Medicine at the University of Pittsburgh. A graduate of Duke University and the University of Pittsburgh, Dr. Morris' research interests include HIV-associated lung disease and the role of the microbiome in disease.