This study is not currently recruiting. Please check back at a later time.
STUDY BASICS
Did you test positive for COVID-19 within the past 7 days? Are you currently experiencing some symptoms of illness? You may be able to participate in a study that is evaluating the ability of various experimental medications to improve health outcomes for people with COVID-19. Participation involves up to 8 planned visits over 24 weeks. Compensation is provided.
IRB: SSU00128064
- National Institute of Allergy and Infectious Diseases - ACTIV-2/A5401, Adaptive Platform Treatment Trial for Outpatients with COVID-19 (Adapt Out COVID) (Pro00045266)
MEET THE RESEARCHER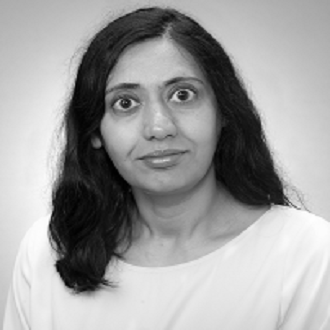 Madhu Choudhary
Madhu Choudhary is an Associate Professor in the Division of Infectious Diseases in the Department of Medicine at the University of Pittsburgh. A graduate of Maulana Azad Medical College, Dr. Choudhary's research interests include HIV and viral hepatitis therapeutic clinical trials.