STUDY BASICS
Have you been diagnosed with chronic low back pain? If so, you may be able to take part in a research study to help find out if a drug called metformin can improve low back pain. Participation involves up to 6 in-person visits over 12-15 months. Compensation is provided.
STUDY PURPOSE
Pain in the lower back is a common problem and a leading cause of disability. Low back pain that lasts for a long time is called chronic back pain. Treatments for chronic low back pain can include medication, massage, cold and heat therapy, physical therapy, and even surgery, but these types of treatments are not always effective.
The purpose of this study is to find out if a drug called metformin can improve low back pain. Metformin is commonly used to treat type 2 diabetes but recent research suggests it may have additional health benefits. Researchers hope their findings lead to better ways to treat people with low back pain in the future.
COULD THIS STUDY BE RIGHT FOR

YOU

?
Ages 18 and up
Diagnosed with low back pain
Able and willing to take an oral medication in pill form
Not diagnosed with diabetes, chronic kidney disease, rheumatoid arthritis, lupus, or any other autoimmune disorder
Not pregnant
WHAT PARTICIPANTS CAN EXPECT
After an initial phone call, you will be scheduled for a visit to find out if you are eligible to participate in the study. Eligible participants will be randomly assigned (like the flip of a coin) to one of four groups, 1) a high dose metformin group, 2) a low dose metformin group, 3) a placebo group (a pill that looks like metformin, but has no active medication), or 4) a wait-list group. Participants in the metformin and placebo groups will receive pills to take by mouth for 6 months. Participants in the wait-list group will be randomly assigned to a metformin or control group after 3 months. All participants will come in for up to 6 visits over 12-15 months.
Tests and assessments throughout the study include providing blood, stool, and urine samples, completing questionnaires and an interview, and completing a walking test.
IRB: STUDY19010007
- Metformin and Beyond: Individualizing Care for Low Back Pain
MEET THE RESEARCHER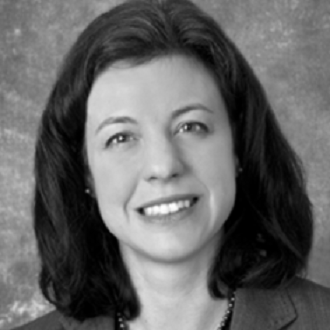 Gwendolyn Sowa
Gwendolyn Sowa, MD, is a Professor and Chair of Physical Medicine & Rehabilitation at the University of Pittsburgh School of Medicine. A graduate of the University of Wisconsin, Dr. Sowa's research interests include low back pain, molecular biomarkers of low back pain, and mechanobiology of the intervertebral disc.