STUDY BASICS
Are you 18 or older diagnosed with chronic aphasia? You may be able to participate in a research study evaluating novel anomia treatment to improve long-term retention. Compensation is provided.
STUDY PURPOSE
Aphasia is a language disorder caused by stroke and other acquired brain injuries that affects over two million people in the United States and which interferes with life participation and quality of life. Anomia (i.e., word-finding difficulty) is a primary frustration for people with aphasia. Picture-based naming treatments for anomia are widely used in aphasia rehabilitation, but current treatment approaches do not address the long-term retention of naming abilities and do not focus on using these naming abilities in daily life. The current research in this sub-study is part of a larger study evaluating novel anomia treatment approaches to improve long-term retention and generalization to everyday life.
COULD THIS STUDY BE RIGHT FOR

YOU

?
Eligible participants:
Are 18 years old or older
Have an existing diagnosis of chronic aphasia (for over 6 months) following a left hemisphere stroke
WHAT PARTICIPANTS CAN EXPECT
The typical involvement for this study is no longer than 12 months, divided into the following phases:
Screening phase: 1-2 assessment sessions involving a brief questionnaire, and administration of the Comprehensive Aphasia Test (CAT) to determine study eligibility.
Pre-treatment phase: 10-15 pre-treatment assessment sessions involving speech and language assessments, and questionnaires.
Treatment phase: 30 individual treatment sessions and 96 independent practice sessions.
Post-treatment phase: 10-15 long-term follow up sessions.
IRB: STUDY21120130C
- Integrating complementary learning principles in aphasia rehabilitation via adaptive modeling
MEET THE RESEARCHER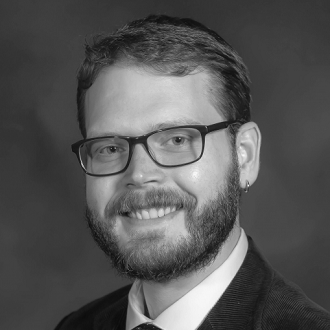 William Evans
William S. Evans, PhD, CCC-SLP, is an Assistant Professor in the Department of Communication Sciences and Disorders at the University of Pittsburgh School of Health and Rehabilitation Sciences, and a clinician-scientist within the VA Pittsburgh Healthcare System (VAPHS). A graduate of Boston University, Dr. Evans' research interests include the role of cognition, affect, and other "extra-linguistic" factors in aphasia.