STUDY BASICS
Do you know your blood pressure? Do you sit too much at work? Men and women ages 21–65 who have a desk job and higher than normal blood pressure (but are not taking blood pressure medication) may be able to participate in a research study to find out if sitting less during the workday can lower blood pressure. Remote visits may be available. Compensation is provided.
STUDY PURPOSE
About 2 in 3 adults in the United States have mildly elevated blood pressure, which may lead to a higher risk of health problems like heart attack and stroke. Medications and exercise can help lower blood pressure, but the condition is often uncontrolled. Researchers think that cutting down on the amount of time spent sitting may help some people lower their blood pressure. The purpose of this study is to find out if reducing long periods of sitting by allowing workers to stand more often and have movement breaks can lower blood pressure and improve heart health. Researchers hope their findings will lead to new treatment strategies for people with high blood pressure.
COULD THIS STUDY BE RIGHT FOR

YOU

?
Ages 21-65
Have blood pressure that is equal to or greater than 120/80
NOT currently taking blood pressure medication
Exercise less than 150 minutes per week
Have a cell phone capable of receiving text messages
Work at a desk for at least 20 hours per week
Employed in current job at least 3 months, and plan to stay in the same job for the next 4 months
Able to obtain consent from work supervisor and physician to participate in the study
WHAT PARTICIPANTS CAN EXPECT
This study involves two initial visits to determine if you meet the blood pressure criteria. If eligible, you will be randomly assigned (like the flip of a coin) to receive an immediate 3-month intervention using a sit-stand desk at your workplace or you may choose to receive the delayed intervention after 3 months. After you are assigned to one of the groups, you will have at least two additional visits. Tests and assessments during the study include blood pressure and vascular measurements, blood draws, questionnaires, and wearing activity monitors.
Remote visits by videoconference may be available for this study.
IRB:
STUDY19030297A - Effect of Reducing Sedentary Behavior on Blood Pressure


DURATION: 3 months
VISITS: At least 2


LOCATION:
Physical Activity and Weight Management Research Center in Oak Hill Court – Oakland & videoconference
COMPENSATION:


Participants may choose to receive $200 at study completion, OR may choose to keep the sit-stand desk attachment. Participants will also receive a Fitbit activity tracker
MEET THE RESEARCHER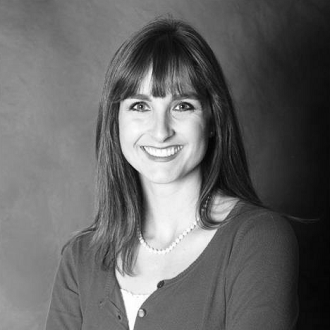 Bethany Gibbs
Bethany Barone Gibbs, PhD, is associate professor in the Department of Health and Human Development at the University of Pittsburgh. Her research covers a range of topics related to health and activity levels. A Fellow of the American Heart Association, Dr. Gibbs is passionate about finding ways to help people increase their activity levels.