STUDY BASICS
Are you the mother of a teen girl aged 13-15? Have you experienced depression during your daughter's lifetime? If so, you and your daughter may be eligible to participate in a research study to help learn more about how girls pay attention to emotional information and how this is related to their risk for developing emotional disorders. Compensation provided.
STUDY PURPOSE
Women and girls are more likely than males to develop depression. Symptoms of depression can include feeling sad or hopeless, feeling tired or not having energy, loss of interest in hobbies and activities, changes in appetite, and suicidal thoughts or behaviors. Research has shown that daughters of depressed mothers are at an increased risk for depression, but researchers do not fully understand this relationship.
The purpose of this study is to better understand how teenage girls pay attention to emotional information in their environment and how this is related to their risk for developing emotional disorders. Researchers hope their findings lead to better ways to prevent and treat emotional disorders in teenagers in the future.
COULD THIS STUDY BE RIGHT FOR

YOU

?
Mothers

Ages 21-65
Experienced depression during your daughter's lifetime
No history of bipolar disorder
Have no history of psychotic disorders

Daughters

Ages 13-15
No history of mood disorders, such as depression or bipolar disorder
Have never taken any anti-depressant medications
No history of psychotic disorders
No history of autism spectrum disorders
Have never had a seizure and have no family history of epilepsy
WHAT PARTICIPANTS CAN EXPECT
Participation involves 3-4 visits over 12 months. Evening hours are available. COVID-19 precautions are in place for in-person visits and some visits may be done remotely.
Each visit takes about 3-4 hours and involves completing questionnaires, participating in interviews, and having your daughter perform computerized tasks while wearing a cap that measures her brain waves (EEG). EEG assessments involve wearing a cap with some electrodes and are considered very safe. These procedures will be repeated six and twelve months later.
In some cases, researchers may provide feedback about potential mental health problems and refer participants for further treatment.
IRB:
STUDY19010063C - Visuocortical Dynamics of Affect-Biased Attention in the Development of Adolescent Depression
MEET THE RESEARCHER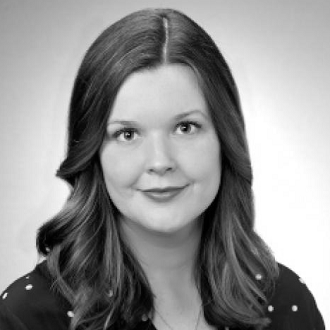 Mary Woody
Mary Woody, PhD, is an Assistant Professor of Psychiatry at the University of Pittsburgh. A graduate of Binghamton University, Dr. Woody's research interests include developmental affective neuroscience, mechanistic predictors of internalizing disorders, and neurocognitive interventions.