STUDY BASICS
Are you a woman age 65 or older who had surgery to repair a hip fracture within the past five months? You may be eligible to participate in a research study to help find out if an exercise program, with or without hormone replacement therapy, improves physical functioning after a hip fracture. Transportation is provided.
STUDY PURPOSE
Following surgery for a hip fracture, many older women experience weakened muscles and bones, which can lead to significant mobility problems and a reduced quality of life. Some research suggests that the hormone testosterone may improve physical functioning after a hip fracture, but this relationship is not fully understood.
The purpose of this study is to find out if a six-month course of exercise, combined with low dose testosterone gel therapy, can improve physical function after a hip fracture more effectively than supervised exercise alone or a home-based exercise program. Researchers hope their findings lead to better outcomes for people who have hip fractures in the future.
COULD THIS STUDY BE RIGHT FOR

YOU

?
Women ages 65 and up
Had surgery to repair a fractured hip within the past 5 months
WHAT PARTICIPANTS CAN EXPECT
Eligible participants will be randomly assigned (like drawing straws) to one of three exercise groups. Group 1 participants receive home exercise program that includes a monthly review with an exercise trainer and health education sessions. Group 2 and Group 3 participants attend a supervised exercise program and are prescribed a topical gel that is applied to their skin daily. The topical gel will contain either testosterone or an inactive gel (placebo). Eight (8) of 9 participants will be randomized to Group 2 or 3. The supervised exercise program is conducted at University of Pittsburgh and focuses on strength and resistance training. Participants attend 2 sessions per week for 6 months. Each session lasts about 1 hour. Participants also perform some exercise at home.
Assessments will occur every three months. All participants will also receive nutritional counseling and vitamin D and calcium supplements at no cost for the duration of the study. Transportation provided for all visits.
IRB: STUDY20120080
- Combining Testosterone Therapy and Exercise to Improve Function Post Hip Fracture
SEX ASSIGNED AT BIRTH:
Female
DURATION:
About 10 months
LOCATION:
Physical Therapy Clinical and Translational Research Center (PT-CTRC) & Montefiore Hospital Clinical and Translational Research Center (MUH-CTRC)
COMPENSATION:
Transportation provided for all visits
MEET THE RESEARCHER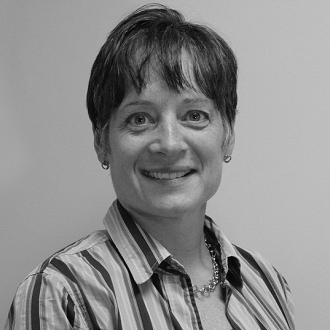 Christine McDonough
Christine McDonough, PT, PhD, is an Assistant Professor in the Department of Physical Therapy and in Orthopaedic Surgery at the University of Pittsburgh. Dr. McDonough's research interests include opioid use and alternative pain management strategies in musculoskeletal conditions, falls and fragility fracture management and prevention, and rehabilitation technology development and commercialization/translation.
MEET THE COORDINATOR
Kathleen Betts
Kathy Betts is a Senior Research Coordinator with more than 20 years experience in a multiple areas of research. These include allergy and asthma, haemophilia and bleeding disorders, genetics and physical therapy and exercise studies.