We're sorry. This study is closed and no longer recruiting participants.
STUDY BASICS
Are you the parent of a child aged 6-17 who has bipolar disorder? Are you also the parent of another child aged 10-15 who has not been diagnosed with bipolar disorder? Your child without bipolar disorder may be able to participate in a research study to help learn more about emotions and memory in children and adolescents. Compensation provided.
STUDY PURPOSE
Bipolar disorder is an illness that causes extreme mood changes from manic episodes of very high energy to extreme lows of depression. This disorder tends to run in families, which means that children with a parent or sibling who has bipolar are more likely to develop mood disorders than those who do not.
The purpose of this study is to learn more about the relationship between brain function and the risk for mood disorders, and to find out if four weeks of regular mindfulness practice can change brain function and mood symptoms. Mindfulness teaches people to be more aware and accepting of their thoughts and feelings in the present moment and may help people respond better to stress and emotions. Researchers hope their findings will lead to better ways to identify and prevent the onset of mood disorders in at-risk youth.
COULD THIS STUDY BE RIGHT FOR

YOUR CHILD

?
Ages 10-15

Child aged 10-15 is able and willing to undergo MRI scanning (no braces or other metal in their body, not claustrophobic, and has never had head trauma with loss of consciousness)

Child aged 10-15 is NOT diagnosed of any of the following: bipolar disorder, schizophrenia, or autism spectrum disorder

Has a sibling who:

Has been diagnosed with bipolar disorder

Must also participate in this study by telephone or virtually
WHAT PARTICIPANTS CAN EXPECT
Participation involves psychiatric assessments, questionnaires, and MRI brain scans. During a 1–2 hour initial baseline visit, your child will be asked to answer questions and the researchers will confirm that a sibling has the diagnosis of bipolar disorder. Your child will also be asked to undergo two MRI brain scans as well as to use the "Smiling Mind" mindfulness app for at least five minutes per day for four weeks. During a two-month follow-up appointment, you and your child will complete additional questionnaires.
IRB: STUDY19100162F
- Brain Regulation of Emotion and Thoughts
MEET THE RESEARCHER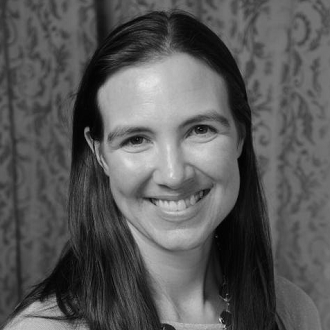 Danella Hafeman
Danella M. Hafeman, MD, PhD, is an Assistant Professor of Psychiatry at the University of Pittsburgh in the Department of Psychiatry. Dr. Hafeman's research focuses on youth with and at-risk for bipolar disorder. She is interested in understanding clinical and neural mechanisms of risk and resilience, with the goal of eventually preventing mood disorders in these youth. Clinically, she works as a child psychiatrist in the Child and Adolescent Bipolar Services clinic, where she evaluates and treats youth with and at-risk for bipolar disorder.
MEET THE COORDINATOR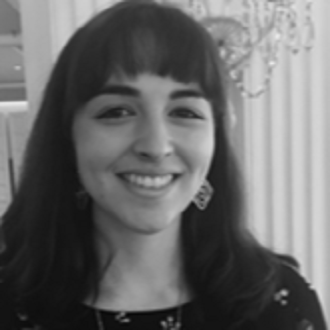 Jamie Feldman
Jamie A. Feldman, BA, is the Research Coordinator for Dr. Hafeman's studies at the Child and Adolescent Bipolar Services clinic. She received her BA in Psychology from Dickinson College. She has a background in clinical psychology as well as experience working with children and families across multiple settings.