STUDY BASICS
Do you have COPD? You may be able to participate in a study to evaluate the ability of a study drug, called benralizumab, to improve lung function and reduce the rate of moderate and severe COPD flare-ups. Eligible participants are 40-85 years old and are current or ex-smokers. Participation will last about 56 weeks and will involve several visits. Reimbursement for visits and parking/bus voucher.
STUDY PURPOSE
The main goal of this clinical trial is to evaluate the ability of the study drug benralizumab to improve lung function and reduce the annual rate of moderate and severe COPD exacerbations (or flareups characterized by increased shortness of breath, increased sputum production, and cold-like symptoms, often requiring treatment with antibiotics or steroids).
Some COPD patients have an inflammatory pattern that is characterized by elevated blood eosinophils (inflammatory white blood cells). It is believed that benralizumab will reduce blood eosinophil levels in COPD patients, resulting in a reduction of COPD exacerbations.
WHAT PARTICIPANTS CAN EXPECT
The study drug is an injectable medication that is placed subcutaneously (under the skin). Participants will receive a subcutaneous injection every 4 weeks for the first 3 doses and then every 8 weeks thereafter. Drug administration will be performed by the study doctor or a certified healthcare professional.
Eligible participants will be randomly assigned to one of two treatment groups. One group will receive 100 mg of benralizumb, while the other group will receive placebo.
Participation will last a minimum of 56 weeks with several visits to the Emphysema COPD Research Center in Oakland.
IRB: 20191815
- A Multicenter, Randomized, Double-blind, Chronic-dosing, Parallel-group, Placebo-controlled Phase 3 Study to Evaluate the Efficacy and Safety of Benralizumab 100 mg in Patients with Moderate to Very Severe Chronic Obstructive Pulmonary Disease (COPD) with a History of Frequent COPD Exacerbations and Elevated Peripheral Blood Eosinophils (RESOLUTE)
MEET THE RESEARCHER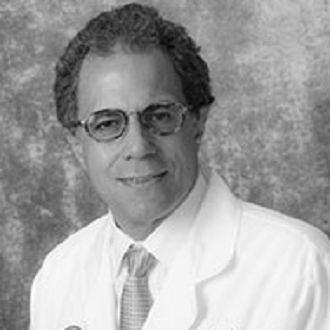 Frank C. Sciurba
Frank C. Sciurba, MD is an associate professor of medicine at the University of Pittsburgh School of Medicine and is the medical director of the Pulmonary Physiology Laboratory in the Division of Pulmonary, Allergy and Critical Care Medicine. Dr. Sciurba's research has been inspired by real clinical problems facing his patients. He has co-authored over 200 manuscripts and has had National Institutes of Health funding for 20 years including a Specialized Clinical Center of Research Excellence in COPD.