STUDY BASICS
Do you have depression or bipolar disorder? Are you 18-45 years old? If so, you may be able to participate in a research study to help better understand how the brain functions in people with mood disorders. Compensation provided.
STUDY PURPOSE
Mood disorders such as depression and bipolar disorder affect about 1 in 10 adults. Depression is an illness that can cause people to feel sad or hopeless, have low energy, lose interest in regular activities, and have thoughts of death or suicide. Bipolar disorder, also known as manic-depressive disorder, is an illness that causes extreme mood changes from manic episodes of very high energy to extreme lows of depression. The purpose of this study is to learn more about brain function in people with mood disorders such as depression or bipolar disorder. Researchers hope their findings will lead to better treatments for people with mood disorders in the future.
COULD THIS STUDY BE RIGHT FOR

YOU

?
Ages 18-45
Have depression or bipolar disorder
Not currently in a manic state
Right-handed
Have never had any head injury
Have not been diagnosed with any other serious medical problems
No history of learning or developmental problems, such as dyslexia or autism
Willing and able to undergo MRI scanning (no non-removable metal in your body and not claustrophobic)
Not pregnant
WHAT PARTICIPANTS CAN EXPECT
After an initial phone call to find out if you are eligible for the study, participation includes up to five visits over one year. Each visit may take between 2-5 hours to complete. Participants will have a mental health evaluation and may be asked to complete various tasks while having an fMRI scan. FMRI scans are not invasive and do not use radiation.
IRB:
PRO17120187A - The contribution of aberrant anticipatory processing to spectrum depression and mania, and cognitive and emotional dysfunction in major depressive and bipolar disorders.


DURATION: 1 year
VISITS: Up to 5 visits


LOCATION:
McKee Place (Oakland) & UPMC Presbyterian Hospital
COMPENSATION:


Up to $340

I'M INTERESTED
MEET THE RESEARCHER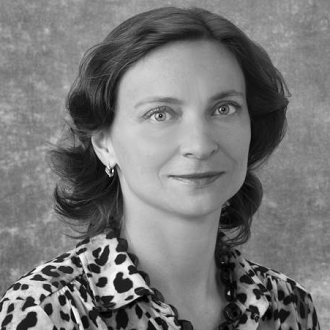 Anna Manelis
Anna Manelis, PhD, is an Assistant Professor of Psychiatry at the University of Pittsburgh. Dr. Manelis is a graduate of Rutgers University where she received her PhD in psychology. She received her postdoctoral training in cognitive neuroscience at Carnegie Mellon University. Dr. Manelis' research interests include neurobiological mechanisms of working and episodic memory in healthy and depressed individuals.