This study is not currently recruiting. Please check back at a later time.
STUDY BASICS
Did you have a stroke? Are you aged 18-80? You may be able to participate in a research study to help better understand movement sensations in people who have had a stroke. Participation involves 5 in-person visits that will take about 3 hours each. Compensation, meals, and parking vouchers provided.
STUDY PURPOSE
Many people who have had a stroke experience difficulty sensing their body's location and movement, but this relationship is not fully understood. The purpose of this study is to learn more about movement sensations in people who have had a stroke. Researchers hope their findings lead to better ways to assess sensory difficulties related to strokes in the future.
COULD THIS STUDY BE RIGHT FOR

YOU

?
Ages 18-80
Had a stroke
No history of epilepsy, seizure, cognitive impairments, or any other serious disease or disorder
Not pregnant
Able and willing to undergo MRI scanning (no non-removable metal in the body; not claustrophobic)
WHAT PARTICIPANTS CAN EXPECT
Participation involves up to five in-person visits lasting up to three hours each. Participants will be asked to perform tasks while having their movements assessed. Procedures may include MRI (magnetic resonance imaging), EEG (electroencephalography) and EMG (electromyographic) monitoring, TMS (transcranial magnetic stimulation), peripheral nerve stimulation, and interacting with a robotic device.
IRB: STUDY20040260B
- Characterizing Proprioceptive Impairments in People with Subcortical Stroke
MEET THE RESEARCHER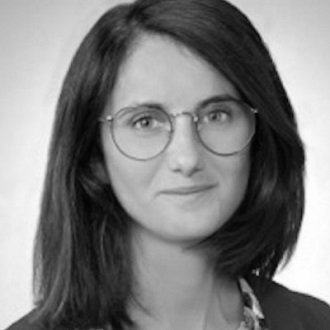 Elvira Pirondini
Elvira Pirondini, PhD, is a Research Assistant Professor in Physical Medicine and Rehabilitation at the University of Pittsburgh. Dr. Pirondini's research interests include neuroimaging tools for the design of innovative clinical approaches for rehabilitation in neural disorders and the study of upper limb motor control strategies.