STUDY BASICS
Have you had low back pain for at least 3 months? Do you also have hip pain? Are you aged 60-85? If so, you may be able to take part in a research study comparing two different physical therapy treatments for older adults with back and hip pain. Study involves evaluations by a trained physical therapist and 8 weeks of physical therapy, twice per week. Compensation provided.
STUDY PURPOSE
Chronic low back pain is a common problem and a leading cause of disability. In some cases, people with low back pain also experience hip pain and weakness. Although there are many types of treatments available for chronic pain conditions, researchers do not fully understand which treatment is best for older adults with back and hip pain.
The purpose of this study is to help compare two common physical therapy interventions for older adults with low back and hip pain to find out which one works better. Researchers hope their findings will lead to better ways to treat chronic low back pain in the future.
COULD THIS STUDY BE RIGHT FOR

YOU

?
Ages 60-85
Have moderately intense low back pain that impacts your daily life
Low back pain has lasted for at least 3 months
Also have pain and weakness in your hip
Able to walk independently with or without a cane
No back trauma or surgeries within the past 6 months
Have not had a total hip replacement
Have not received physical therapy for your low back or hip pain within the past 3 months
No hearing difficulties or vision loss that severely restricts your daily activities
Able to read and speak English
Able to participate in the study for the full 6 months
WHAT PARTICIPANTS CAN EXPECT
Potential participants will have an initial phone call and in-person visit to find out if they are eligible to participate. Eligible participants will be randomly assigned (like the flip of a coin) to one of two physical therapy groups. Physical therapy sessions will take place twice a week for 8 weeks and are provided at no cost. Participants will also have 2 additional in-person visits and 3 phone calls. Assessments during the study include physical exams, questionnaires, and hip and low back strength/flexibility testing.
IRB:
STUDY19050337 - Evaluating the Effects of Two Different Physical Therapy Interventions for Low Back Pain in Older Adults: A Multi-Site Clinical Trial
MEET THE RESEARCHER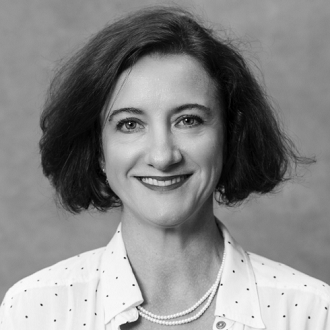 Sara R. Piva
Sara Piva, PT, PhD, is Vice Chair for Research and Associate Professor, Department of Physical Therapy, and Co-director of the Physical Therapy Clinical and Translational Research Center. Dr. Piva's research interests include rehabilitation for low back pain, knee osteoarthritis, neuromuscular electrical stimulation to reverse muscle atrophy in patients with arthritis.