We're sorry. This study is closed and no longer recruiting participants.
STUDY BASICS
Are you 18-50 and HIV-negative? You may be able to participate in a study to help test three experimental HIV vaccines. If eligible for this study, participation will involve about 12-25 visits over approximately 1-2 years. Compensation is provided.
IRB: STUDY22050049
- "National Institutes of Health - HVTN 303, A Phase 1, Open-Label Clinical Trial to Evaluate Safety, Tolerability, and Immunogenicity of Adjuvanted HIV-1 Fusion Peptide Conjugate Vaccine (VRC-HIVVCP0108-00-VP) Alone or in Prime-Boost Regimens with Adjuvanted HIV-1 Envelope Trimer 4571 (VRC-HIVRGP096-00-VP) and HIV-1 Trimer 6931 (VRCHIVRGP0106- 00-VP) Vaccines in Healthy Adults (Pro00061855)"
MEET THE RESEARCHER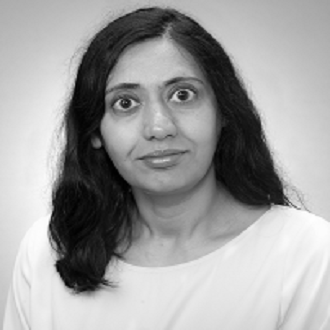 Madhu Choudhary
Madhu Choudhary is an Associate Professor in the Division of Infectious Diseases in the Department of Medicine at the University of Pittsburgh. A graduate of Maulana Azad Medical College, Dr. Choudhary's research interests include HIV and viral hepatitis therapeutic clinical trials.