STUDY BASICS
Are you the parent of an African American/Black child aged 7-11 who has autism or a related disorder? You and your child may be able to participate in a research study to find out if a new therapy can help autistic children improve their coping and problem-solving skills. This study includes two 30-minute sessions per week conducted via Zoom. Compensation is provided.
STUDY PURPOSE
Children who have autism and related disorders may benefit from therapy, but research is limited about which type of therapy is best. The purpose of this study is to find out if a new therapy designed to develop a child's "inner speech"—the voice in our heads we use to think—can help autistic children improve their coping and problem-solving skills. Researchers hope their findings lead to better ways to help African American autistic children become independent problem-solvers and communicators.
COULD THIS STUDY BE RIGHT FOR

YOUR CHILD

?
Ages 7-11
Identify as African American/Black
Diagnosed with autism or a related developmental disorder
Able to communicate verbally
English-speaking
Have WiFi and access to the use of computer or electronic tablet
WHAT PARTICIPANTS CAN EXPECT
This study involves two weekly 30-minute therapy sessions with you and your child over a period of eight weeks. Therapy sessions will be conducted remotely via Zoom. Parents will also be asked to complete three online questionnaires (about 20 minutes each) and a 15-minute therapy satisfaction survey.
IRB:
STUDY20040005A - Addressing Autism in African American Families
MEET THE RESEARCHER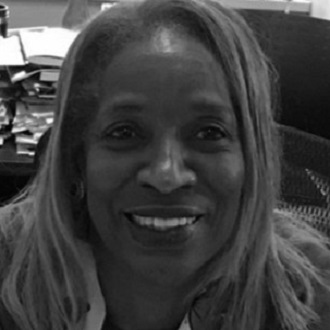 Valire Copeland
Valire Copeland, PhD, MPH, is a Professor in the School of Social Work and Department of Behavioral and Community Health Sciences. Dr. Copeland's research and publications have focused directly on minority health and mental health disparities in service delivery, program planning, and treatment engagement for women and children. Her current scholarship focuses on culturally appropriate engagement and intervention strategies and their impact on health and mental health status.