STUDY BASICS
Have you been diagnosed with schizophrenia, schizophreniform disorder, or schizoaffective disorder? Are you between the ages of 18-21? If so, you may be able to participate in a research study to help better understand the causes of mental illness. Some visits may be done virtually. Compensation provided.
STUDY PURPOSE
Schizophrenia, schizophreniform disorder, and schizoaffective disorder are mental illnesses that can affect a person's ability to think clearly, manage emotions, and interact with others. Researchers do not know what causes schizophrenia and related disorders, but family history, environmental factors, and abnormal brain chemistry or brain structure may play a role.
The purpose of this study is to help researchers better understand the relationship between thinking, genetics, brain structure, and brain function in people with schizophrenia and related disorders. Researchers will compare people with and without mental disorders, and hope their findings will lead to better ways to identify and treat mental illness in the future.
COULD THIS STUDY BE RIGHT FOR

YOU

?
Ages 18-21
Diagnosed with schizophrenia, schizophreniform disorder, or schizoaffective disorder
Willing and able to undergo MRI scanning (no non-removable metal in body, not claustrophobic)
No history of head injury with loss of consciousness
No first-degree relative (parent or sibling) diagnosed with schizophrenia or related disorder
Not pregnant
WHAT PARTICIPANTS CAN EXPECT
This study involves an initial phone call and 2-hour virtual visit to find out if you are eligible for the study. Eligible participants will be scheduled for cognitive tests, MRI scan, computer assessments, a blood draw, and saliva sample collection. These tests will take a total of 5-6 hours to complete. Participants will return for the same set of tests and procedures at 6 and 12 months.
IRB: STUDY19030036C
- Synaptic pruning and Complement Gene in Schizophrenia: Imaging and Cellular Studies
MEET THE RESEARCHER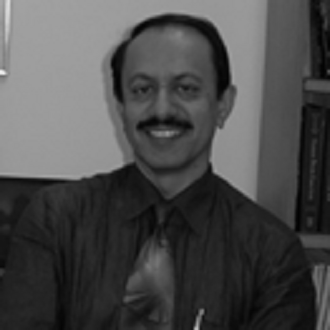 Konasale Prasad
Konasale M. Prasad, MD, is an Associate Professor of Psychiatry at the University of Pittsburgh. A graduate of the University of Pittsburgh School of Medicine, Dr. Prasad's research interests include genetics and immunology, neurobiology and neuroimaging, and schizophrenia.